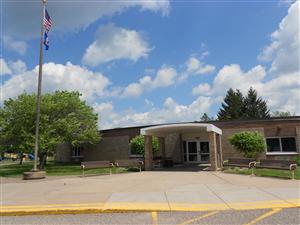 Eisenhower Elementary School opened in the fall of 1971 and is located in Coon Rapids, Minnesota. Our school serves 640 students in the Blaine and Coon Rapids area. We also have families joining our school via the open enrollment and in-district transfer options.
Eisenhower Elementary has been designated as the only certified
ENVoY Demonstration School
in the nation. ENVoY (Educational Non-Verbal Yardsticks) is a set of non-verbal classroom management skills and strategies that educators use in order to foster independence, productivity and maximize engagement, while preserving relationships and building rapport between the adults and children.
At Eisenhower, our goal is for all students to reach their full potential as learners. We do this by creating a safe and motivating learning environment by implementing ENVoY strategies, teaching from an
academically rigorous curriculum
, celebrating student success, and involving families in all aspects of their child's education and in our school community.
We welcome all Eisenhower families to attend our Parent-Teacher Organization (PTO) meetings, which are scheduled on September 8, November 10, January 12, March 9, April 13 and May 11. All meetings will begin at 6:30 pm. Our PTO supports our school by organizing fundraising, planning family events, and purchasing items to support our school. Please take a minute to review our
PTO webpage
and
PTO Facebook Page
.
Volunteering is another great way to get involved at Eisenhower! Please visit our
volunteer services webpage
for additional information and contact Kathrina DeKruyff Glass at 763-506-2340 to learn more about the volunteering opportunities we offer at Eisenhower.
In addition to our website and monthly newsletters, we provide various communications on our
Eisenhower Facebook Page
. Please let us know if you need additional information or have any questions about our school.
Sincerely,
Amy Reed
Principal, Eisenhower Elementary
763-506-2300