Anoka County Career Fair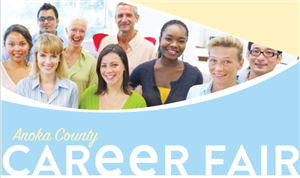 Come and check out the Anoka County Career Fair on Wednesday, Feb. 22, at Anoka Technical College, located at 1355 U.S. 10, in Anoka.

Event details:
From 10 to 11 a.m., the career fair is open only to high school and college students.
From 11 to 2 p.m., the fair opens up to the public.
There is no fee to attend this event for job seekers.
Estimating 100 employers to attend this event!
Individuals needing an accommodation to attend this event, please contact Christine at 651-259-7169.