Return to Headlines
2022-23 Above & Beyond Awards recipient: Jacque Weidner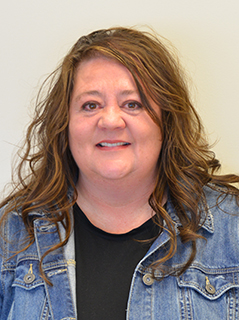 "Jacque develops ideas to enhance learning, solve problems and meet district needs. [She] inspires others to do and be their best. Jacque makes people feel valued, and she brings out, in others, a willingness to do their very best. " - Cherry Wright, special education teacher.
Jacque Weidner, a special education teacher at Lincoln Elementary School for the Arts, has been recognized as a 2022-23 Above & Beyond Awards recipient. Weidner made a mid-trimester move from River Trail Learning Center to Lincoln, a school that was facing staff shortages in its DCD centerbase program. Through her experience, work ethic and caring attitude, the program at Lincoln flourished with more stability for students and staff.
"I believe it is imperative to have a partnership with students and their families to help students reach their full potential each and every day," Weidner said. "I did my best to maintain a positive attitude and trust the process of change. I am proud that we have come so far at Lincoln and recognize we still have a lot of work to do. I look forward to it!"
Weidner has worked 21 years in Anoka-Hennepin and in her career has taught special education at the elementary, middle and high school levels, and in transition education (18-21 year olds). She ensures her students are successful by creating as many opportunities as possible, both in the classroom and outside the school walls. She has been rewarded by having several families of former students reach out to show their gratitude.
"After 30 years in special education, receiving the Above & Beyond Award has been incredibly rewarding," Weidner said. "The most important element that I bring to teaching is to maintain high expectations and expect high success for all of my students. I am relentlessly optimistic that with enough support, strategic instruction, and family partnership, students can reach their highest potential and leave our system with the skills they need to be their best self."
The 2023 Above & Beyond Awards ceremony to honor Weidner and 12 other exceptional employees took place March 29 at the Educational Service Center (ESC).
Watch a video profile of Weidner.