Return to Headlines
Superintendent column: Fearless 'rock stars' are making a difference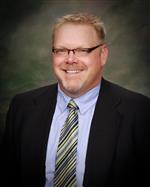 (10/16/2019) As we head back into a new school year, I work with my team to create a back-to-school theme as a focal point for our school district's work. This year, Anoka-Hennepin is celebrating our staff and students as "rock stars," linking the challenging job our staff have of performing in front of a crowd every day, under all sorts of conditions, to the work that musicians do.
This theme was shared in our back-to-school video, that included a rewrite of "Taking Care of Business" by Bachman Turner Overdrive (BTO), showcasing our middle school music teachers performing and even lyrics that highlighted the excellent work our staff do each day. A group of students from across the district was also included, singing a rewrite of "You Ain't Seen Nothing Yet," also by BTO, reminding the world that the best of our students is yet to come.
The video has received positive feedback and nearly 100,000 viewers have enjoyed it. If you have yet to see it, I invite you to check it out.
An added bonus this year was the inclusion of Kat Perkins, a local "rock star" musician who gained the national stage as a finalist on the television show, The Voice. The daughter and granddaughter of educators, Kat has a passion for teaching and helping students. Kat joined the band as lead singer in our video and provided an inspirational message for our staff at our districtwide convocation event.
As Kat sang her new song "Fearless," staff members reflected on the motivating lyrics, "What would you do if you weren't afraid?" It's a call for all of us to take on those challenges that are the toughest to face. Too often the safest, least controversial path keeps us from moving forward and prevents us from making progress. The message sets a motivating, positive tone as the school year begins for staff and students alike.
The latest Focus newsletter has examples of students and staff who have achieved "rock star" status. Know that our hallways and classrooms are filled with many more. This year, when you see a staff member or student doing something that merits some special recognition, feel free to reach out and say to them "you're a rock star."
Rock stars overcome the odds. They are passionate and fearless in their approach. They look forward to the encore so they can give more. They exceed expectations. Let's have a rockin' great 2019-20 school year.