Return to Headlines
Superintendent's column: Organizing, planning, working to continuously improve schools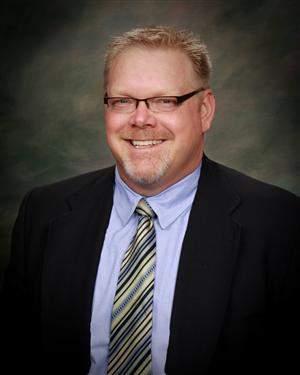 Our district has a simple, important mission:
"Effectively educating all students for success."
To accomplish this purpose we rely on a great recipe: a strong educational foundation for all students and a system that offers wide ranging opportunities for each student.
The School Board is committed to continuous improvement. Over the past several years, Anoka-Hennepin schools has implemented an improvement process that allocates resources to strategic priorities based on the needs identified by data and/or recommendations from staff and the community. This four-step approach includes input, prioritization, implementation and evaluation. Our priorities are clustered into three areas: increased academic achievement, safe and welcoming schools, and effective organizational support.
Increasing academic achievement for students is a top priority. At the top of the current year's list in this area are strategies for improving math and reading proficiency across the system, and focusing on effectively using technology to support learning. For students that are already proficient, we are looking at ways to enhance our gifted and talented programming. We have also been developing a new STEAM (science, technology, engineering, arts and math) program at Anoka High School.
Looking forward to the next school year, we will continue to implement our math and literacy strategies. There are also plans to improve special education services, implement recommendations in our talent development program, improve specialty and magnet school offerings, and continue a commitment to early learning programs.
We want to make sure our schools continue to be safe and welcoming for all students and great places for learning. Our district is thoughtful in planning in this area as well. This past year, we provided training for all employees on crisis response. We have also provided facility upgrades as recommended by law enforcement and our crisis committee. Students perform better when they are engaged in school and feel safe.
Ensuring this system of some 38,000 students and 6,000 staff members has effective organizational support is a third strategic priority area and essential to reaching our goals. From effective planning of financial resources to recruiting and retaining employees to streamlining our internal data sharing, we are as committed to improvement operationally as we are instructionally.
One of the bigger efforts operationally is our need to ensure our facilities meet our needs. In the months ahead, the School Board will be determining next steps for a district facility plan that has the potential to shape our school district for the next decade and beyond. The 32-member, Fit for the Future Task Force has developed and presented a series of options to address current and future facility challenges. In the tradition of Anoka-Hennepin schools, the School Board turned to the community to review and make these recommendations, and this dedicated group worked for over 10 months on this detailed review and recommendation. Please review
the front-page article
in this winter's issue of the FOCUS (which will arrive at district homes the week of Feb. 24) for an overview of this process or visit
ahschools.us/fff
for more information.
Our district values involvement and interactions that lead to improved outcomes for our students. We work hard to create the type of schools that meet and exceed community expectations. This work is ongoing and only benefits from engaged and involved students, staff, parent/guardians and community.
Thank you for your ongoing support of our schools as we work diligently to pursue our mission of preparing students for life.
David Law
Superintendent
Anoka-Hennepin School District