Return to Headlines
WE ARE HERE FOR YOU!
During this challenging time the Anoka High School (AHS) staff continues to be committed to providing our students with as much support as possible. Our staff is coming up with creative ways to connect with students but we can always do better. If you have ideas on how we can help, reach out to us. Below are some ways we can help! Please contact us! ( An pdf version of this form can be found here.)
Counseling Support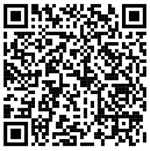 The AHS school counselors are a student's first line of support for help planning their future, scheduling classes, and getting academic, emotional (mental/chemical), or social support at AHS. Students can schedule an appointment to meet with their counselor here or by scanning the QR code to the left. The counselor will email the student's school email account to schedule a google meet or start an email discussion.
If students have questions about their schedule, credits, or grad requirements, please reach out to the school counselor.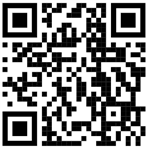 Click this link to view mental health online resources to help. If you or a loved one needs immediate help during a crisis, please click here or by scanning the QR code to the right.
School Nurse
Our school health services continue to be available for any questions or concerns regarding your child's health as it relates to school. The school nurse will also continue to be a resource for families regarding any questions or concerns involving our current Covid 19 pandemic. The MN Department of Health has asked that school nurses continue to track our positive cases involving students in our district so please do continue to report to either your school nurse or your child's attendance secretary if they test positive for Covid 19. Beth.Nikolic@ahschools.us or 763-506-6336.
Study Table Sessions
In an effort to support some of our students who have had difficulty academically during distance learning, we are offering limited spots for students to come into the building from 7:30 a.m. to 2:20 p.m. We will have staff available to work with students to catch them up on missing work and to help prioritize their efforts. If your student needs support please contact their teachers or counselor.
Lighthouse/Study Time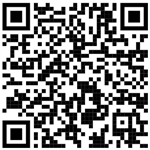 Available Virtually Tuesday & Thursday from 3 to 5 p.m. Teachers from English, Math, Science, Social Studies, and Electives will be available to help. To access our virtual lighthouse please visit tinyurl.com/AHSVirtualLighthouse or scan the QR code.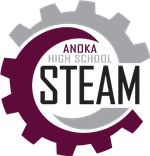 STEAM Program Resources:
Students in grade 9 are still able to apply for STEAM in their 10th grade year! Check out the website for details: ahschools.us/ahssteam
Contact Rana Nestrud; program coordinator for more information. 506-6399 or rana.nestrud@ahschools.us
The Makerspace will be open for current STEAM student use on an as needed basis! Email Mr. Hunter at todd.hunter@ahschools.us to make arrangements.

Career Center
The Career Center is the place to be for college, technical school and career planning. The Career Center is available to help students and families with:
Career & college planning resources College admissions and testing information
One to one college planning and support Financial aid information
Scholarship information College and career tour information
Local job postings and employment strategies
Reach out to Ms. Neary at colleen.neary@ahschools.us or 506-6273 with any questions.
Letters of Recommendation
Students needing a letter of recommendation should plan ahead and request their letters of recommendation at least two weeks prior to any deadline. Below are two brief tutorial videos on how to request a letter and a template required to complete the process.
1.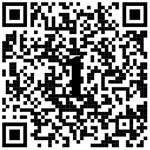 2.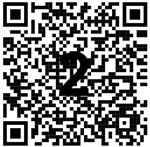 3.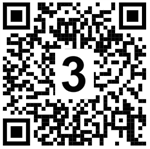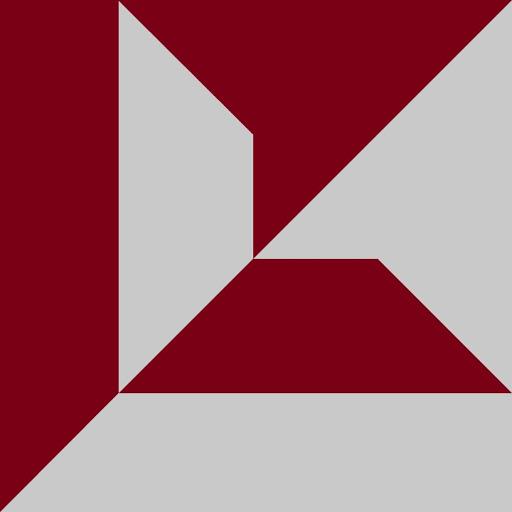 Library Support
Students can access the library in a variety of ways, both in person and online. Scan the QR code or visit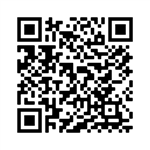 https://sites.google.com/ahschools.us/library-ahs/home for information about library services, including:
In-Person Library Hours

Curbside Pickup

Access to digital audiobooks and eBooks via cloudLibrary app

'Ask a Librarian' online support
You can contact Mrs. Engebretson directly by phone 763-506-6205 or email abbey.engebretson@ahschools.us
Online Access to Grades via AH Connect
All students and families in Anoka-Hennepin are able to access their grades, assignments, attendance, and other school information with their AH Connect account. If you already have an account and are having trouble with access, please
call 763-506-HELP to get tech support with passwords and other issues.
Technology Support
Problems with your chrome book or other technology? Contact the Anoka Cluster Technology Support at 763-506-6352. They will be able to help you with any issues you are dealing with.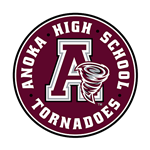 Key Resources for Families, Students:
Associate Principals
Student last name Associate Principal
A-F Ms. Madison 506-6220 shannon.madison@ahschools.us
G-L Ms. Hagerty 506-6221 susan.hagerty@ahschools.us
M-R Mr. Lakanen 506-6225 eric.lakanen@ahschools.us
S-Z Ms. Pelkey 506-6232 amy.pelkey@ahschools.us
Activities Director Mr. Wicks 506-6223 lance.wicks@ahschools.us
School Counselors
Students last name Counselor
Grade 9&11 A-J Ms. Schell 506-6224 kari.schell@ahschools.us
Grade 10&12 A-J Ms. Johnson 506-6231 renee.johnson@ahschools.us
Grade 9&11 K-U Mr. Hagerty 506-6267 thomas.hagerty@ahschools.us
Grade 10&12 K-U Ms. Bruck 506-6226 katie.bruck@ahschools.us
Grade 9-12 V-Z, EL & AVID Ms. Gardner 506-6228 amy.gardner@ahschools.us
Activities Office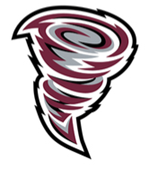 Sonia Six 506-6380 sonia.six@ahschools.us
Ms. Six can assist with registration for student activities.
Attendance Secretaries
Student last name Secretary
A-F Ms. Spiczka 506-6308 donna.spiczka@ahschools.us
G-L Ms. Nozzarella 506-6239 michele.nozzarella@ahschools.us
M-R Ms. Griffin 506-6358 linda.griffin@ahschools.us
S-Z Ms. Aarhus 506-6323 linda.aarhus@ahschools.us
College & Career Specialist
Colleen Neary 506-6273 colleen.neary@ahschools.us
For more information, please see the College & Career section.
Social Worker
Logan Syvock 506-6305 logan.syvock@ahschools.us
Mr. Syvock is available to help with prevention, intervention and crisis response for students and families, as well as coordinating with community resources.
Mental Health Therapist
Michelle Rosenau 506-6249 michelle.rosenau@ahschools.us
Headway Services Mental Health Counselor provides help for students and their families with a variety of life concerns including depression, anxiety, anger, communications issues, interpersonal conflicts, stress, chemical use, grief and loss, personal identity questions and more. For more information please contact your student's counselor.
Student Academic Advisors (SAA)
Jesse Jefferson 506-6324 jesse.jefferson@ahschools.us
Anna Wilken 506-6227 anna.wilken@ahschools.us
Our SAA's provide ongoing academic support to AHS students in group and one-to-one settings. Students may schedule meetings with our SAA by contacting the SAA's directly or being referred by their Associate Principal or Counselor.
Finance Office
Sue Curtis 506-6296 susan.curtis@ahschools.us
Ms. Curtis can help with school parking passes, fines, and student accounts.