Return to Headlines
Anoka High School students sweep MSHSL's 'Triple A' award finalist spots
T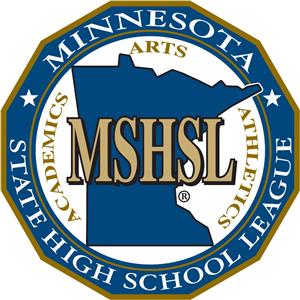 wo Anoka High School (AHS) seniors were recently named finalists for the Minnesota State High School League's (MSHSL) Triple "A" Awards, which recognize students who excel in academics, athletics and the arts.

One boy and one girl representing each Class A and AA region in the state were named as finalists for the award, and AHS seniors Samuel Skoglund and Alyssa Wicks were the finalists for Region 5AA.

Established in 1988, the MSHSL's Triple A Award recognizes excellence in academics, arts, and athletics, and is for students who have a B or better grade point average and who participate in league-sponsored athletic and fine arts activities.

While Wicks and Skoglund weren't selected for the top prize, having two district students from the same school represent the 5AA region was quite an accomplishment.