Return to Headlines
'Oh, What a Feeling!' AHEF, Coon Rapids Rotary writing contest underway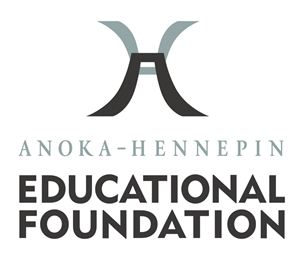 The Anoka-Hennepin Educational Foundation (AHEF) and Coon Rapids Rotary Club are co-sponsoring a writing contest for all Anoka-Hennepin students in grades six through eight.

This year's theme is "oh, what a feeling!"

"Happy. Sad. Excited. Frightened. Surprised. Angry. Amused. Disappointed. Proud. These are just some of the feelings we all feel at one time or another. Our memories are always wrapped up in these feelings. In our minds and hearts are stories we can never forget, because they are connected to a strong feeling. These stories and feelings are important, because they help shape who we are."

Students are encouraged to "think of a time when something happened in your life that created a strong feeling. Tell the story about what happened, and tell about your feelings. Sometimes we have more than one feeling at the same time. Where were you? Who was with you? Explain why this experience was important and how it made a difference in your life. Help your readers see your experience and how important it is. Carefully describe your experience, important details, smells, sounds, and actions. Tell about your emotions. Include descriptions of anything that makes this story important to you! When you are done writing, read your story to someone else. Find out if they are seeing and feeling how special this experience is to you."

Inspiration for stories can be found in these works: The Giver, by Lois Lowry; The Fault In Our Stars, by John Green; A Series of Unfortunate Events, ​by Lemony Snicket; and​ Holes, by Louis Sachar.

Judges will look for an imaginative title; an organized beginning, middle and ending; interesting details that help tell the story; colorful word pictures; correct spelling and punctuation; originality; and insight.

All entries are limited to 500 words with writing on one side of the paper. Each entry must have a cover sheet. The cover sheet should be clipped or stapled to the top left corner of the entry. The cover sheet must list the student's name, grade, school, home phone, and teacher's name. Do not put names on the entry itself. Do not use construction paper, plastic sleeves, or binders.

Parents or teachers may help submit entries, but there may only be one entry from each child. Contest entries will not be returned.

Entries not meeting these requirements will be disqualified. Illustrations will not be considered during judging.

Entries from grades one and two will be judged together; entries from grades three, four and five will be judged by grade level. Students are allowed one entry each.

Prizes will be awarded in these four categories: first prize $30, second prize $25, third prize $20, and fourth prize $15.

Entries must be postmarked by midnight Friday, April 7, 2017.

Entries may be sent through inter-district mail to Creative Writing Contest, c/o Mississippi Elementary School. Entries may be mailed to Creating Writing Contest, c/o Mississippi Elementary School, 10620 Direct River Dr. NW, Coon Rapids, MN 55433. Entries will not be returned.