Return to Headlines
Coon Rapids High School program linking students with job opportunities expands to Blaine High School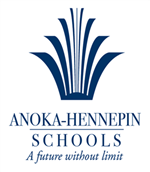 (02/15/19) A successful district partnership with the MetroNorth Chamber of Commerce to link high school students with local employers is growing.

Last year, Coon Rapids High School (CRHS) and the chamber launched a pilot program to bring students and employers together. Not only did local employers get access to teenagers looking for work, but students also received help with their resumes and beefed up their interview skills. Now that program is expanding to Blaine High School (BHS), too.

While a bit unique, Anoka-Hennepin Superintendent David Law, who is a member of the MetroNorth Chamber and is part of its Workforce Foundation Board, which helped spearhead the partnership, said the idea is pretty simple.

"Adults don't recruit kids very well," he said. "But kids recruit other kids really, really well. So we thought, what if we found an innovative way to get kids to recruit other kids for jobs in our community? That's how this came together."

Thanks to a grant from the state Minnesota Chamber of Commerce, the model provides a small stipend to students who successfully recruit other students to jobs through the program. The stipends are run through the school's Business Professionals of America (BPA) program, and specifically go toward the student-recruiter's national BPA field trip.

The student-recruiters use Instagram and other social media platforms to advertise jobs to the student body at CRHS and BHS. "It's students recruiting students in ways that adults might not do as good a job with," Law said.

Lori Higgins, president of the MetroNorth Chamber of Commerce, said the partnership with Anoka-Hennepin and the two high schools has been fantastic.

"This innovative program was originally started to help our local businesses with finding employees — specifically, teenagers, who are traditionally a very difficult demographic to reach," she said. "And our student recruiters have done a wonderful job in promoting applicable job openings to their networks. Our student recruiters are amazing leaders and we are so fortunate to work with them in this capacity."

But the real special sauce might be the things outside of job opportunities that are making a real impact, Higgins said, like getting resume help and learning interview skills.

"We have been ensuring that these teens are set up for success," she said.

Law said he's proud of the program, and hopes to see it expand even further.

"I can't emphasize enough that our district is interested in making sure kids are pursuing their dreams, and this is one more example of how we can connect kids with their interests with post-school opportunities," he said.