Return to Headlines
First ever TEDxBlaine event set for May 18; tickets available now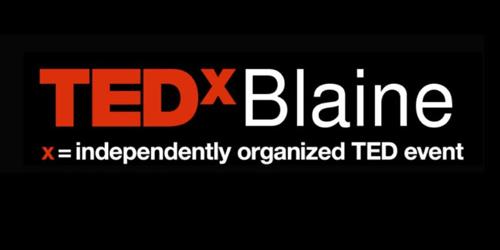 (04/12/19) Have you ever wanted to check out a TED Talk? Now's your chance.

The first ever TEDxBlaine is coming to Blaine High School (BHS) May 18, from 2 to 5:30 p.m., bringing to the community TED's movement of ideas worth sharing. This event will provide a forum in which extraordinary thinkers and doers can share ideas and spark meaningful change to our community and beyond.

Most people are familiar with TED Talks — short, powerful discussions from expert speakers who discuss a wide range of topics that are filmed and made available to the world. TEDx Talks are much the same, but independently organized TED events. TEDxBlaine is one of those independently organized events.

At TEDxBlaine, there will be nine talks delivered ranging from five to 18 minutes in length. As part of the license from the TED organization, the Blaine program will be multidisciplinary and cover a wide range of areas. Four of the nine presenters have ties to the Anoka-Hennepin school system. Two are current BHS students; one is a recent BHS graduate; and one is a staff member.

Tickets for the event are on sale now, and organizers have created a website with much more information.

The four Anoka-Hennepin presenters and their topics of discussion:
Baraa Al-Jasim (BHS student): Baraa will present a talk about the fire fighting robot she is currently developing. She will be discussing the process of identifying a societal challenge and then developing the idea of a solution from the perspective of a young engineering mind.
Sadhika Prabhu (BHS student): Sadhika will present a talk about what she is calling "Sudden Issues." These are dilemmas we all face in various situations in our lives that arise quickly and are difficult to address in the moment. For Sadhika the "sudden issue" she faced recently deals with a moment when she found herself oriented as an outsider in a group of engineers due primarily because of her gender. Her talk will focus on strategies to build up personal resilience to employ when faced with sudden issues and how the power of story might help prevent the sudden issues in the long term.
Sheba Coffey: Sheba is currently working in Anoka-Hennepin as a student achievement advisor at Jackson Middle School. Her talk will focus on a new way of thinking about fear.
Fedhii Gobena: Fedhii is a 2014 graduate of Blaine High School who is currently working in a consulting firm in Chicago. His talk will be about the underlying motivation in decision making.
The remaining speakers and topics include:
Ross Bernstein: He will address the power of failure.
Kevin Bowe: He is going to talk about the emotional side of a skill set and how it can often supersede the technical side.
Kelly Olson: She is going to talk about the connection between loss and rebirth in the business world and in life.
Alicia Perkins: Her talk is on how we can overcome mental health stigmas.
Terry Wu: His talk is on Neuromarketing which is a field of marketing which uses neuroscience to study the brain's responses to marketing stimuli.