Return to Headlines
Increased security in place to ensure safety at school events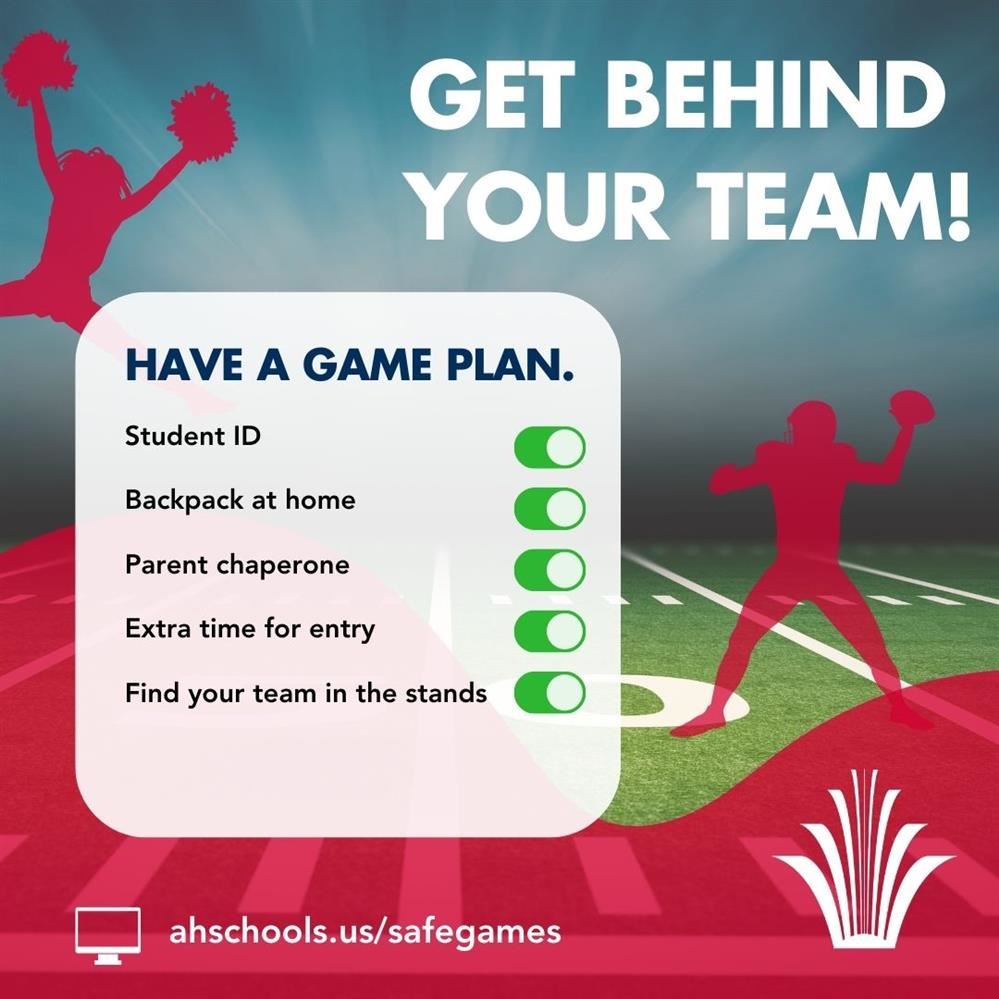 (10/07/2022) Safety at school events continues to be a focus area for the district and surrounding communities. Anoka-Hennepin recently increased security procedures at events to ensure safety following incidents at other metro area high schools. These guidelines limit entrance to students at participating schools with identification and adult supervision for younger students amongst other strategies, which is one of the strategies in place to keep our activities safe.
As your family makes a plan to attend school events, keep the following guidelines in mind:
Bring student IDs and allow extra time for admission and entry. Students from the hosting and visiting schools are welcome with student ID. No student ID, no entry. Students from any other schools/non-participating schools must be accompanied by an adult chaperone.


Allow extra time for admission and entry. Increased security may mean lines are longer at the entrance gate. Please plan accordingly.


Plan for parent/guardian chaperones in accordance with district guidelines to monitor student activity and behavior. The student-to-adult chaperone ratio is 2:1. Adult chaperones are expected to supervise middle and elementary school students they escorted to the game at all times. Adult chaperones are NOT allowed to leave the stadium without their students. Adult chaperones and students who are unable to follow these guidelines may be asked to leave the facility. Students from any other schools/non-participating schools must also be accompanied by an adult chaperone.


Get behind your team! Spectators are expected to view the event in the appropriate designated seating area.


Leave extra items at home or in your vehicle. Backpacks, large bags/purses and outside food or drink (if concessions are sold on-site) are not allowed. Anoka-Hennepin prohibits weapons, alcoholic beverages, e-cigarettes / vaping, tobacco products and controlled substances.


It takes everyone to keep school events and activities safe. If your student, you or anyone in your family sees something or hears something suspicious or threatening in nature, report the information to school leadership or law enforcement immediately.
Spectators who are unwilling or unable to follow the rules, regulations, or directions from event staff may be asked to leave the event. For more information, please visit ahschools.us/eventpolicies.