Return to Headlines
Now hiring! Share your love of learning with our community.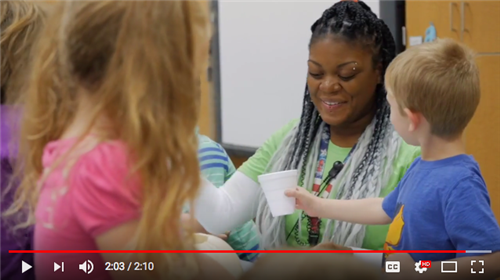 Our community relies on the skills and talents of people to learn and grow, and our school district is a great place to live and work. Anoka-Hennepin Community Education is now hiring child care staff, building security, instructors and coaches.
Child care
Child care staff play a vital role in supporting our students and our communities. Positions are now open at locations across the school district. Adventures Plus, the school-age care program located in our schools, offers a wide variety of flexible full- and part-time opportunities working with children. (Full time positions offer a comprehensive benefit package.) Our staff provide fun learning experiences that support students in their educational journey. Watch our video to see why Adventures Plus is a great place to work.
View child care jobs and apply online.
Community Education instructors and coaches
Instructors and coaches in after-school classes and activities can make a positive impact in the lives of young people. We are seeking people who enjoy sharing information, strategies and new developments in their fields of expertise - or building relationships and confidence in students. Instructors are needed for leading classes in an array of subject areas, in addition to coaches for middle school cross country running, flag football, cheer, tennis, soccer and volleyball.
View coaching, instructing and building security jobs and apply online.
Building security
Our school district is a great place to live and work. Our communities work together to provide residents with safe and friendly neighborhoods, high-quality schools, a wide range of business and economic opportunities, beautiful parks and abundant recreational opportunities. Building security staff members provide general building supervision during community education sponsored programs, activities and rental events. They assure areas are locked/unlocked as appropriate, assist instructors and renters with information, room set-up; and assist visitors with information or directions. View the position and apply online.
Sound like a good fit?
Consider joining our team! Browse all Anoka-Hennepin Schools job openings to apply online.
Call 763-506-1419 with questions about child care jobs.
Call 763-506-1286 with questions about coaching and youth instructor jobs.