Return to Headlines
Community Education hosts first middle school athletic events of 2020-21 school year
After multiple "bumps," "sets," and pivots, middle school athletic programs hosted the first tournament and competition of the school year this week. While the events may have been coordinated a bit differently than in years past, students and staff "high-kicked" it up a notch in terms of positivity and team spirit.
The districtwide middle school dance competition was held Tuesday, Apr. 27 at the Anoka High School fieldhouse, as two separate performances to maintain capacity alignment with Stay Safe MN health and safety guidelines for youth activities and sports. Jamie Law, coordinator of youth programs at Northdale Middle School, explained, "We calculated how many students were in each dance team and assigned teams to either one of the two performances to allow for each dancer to invite two guests as spectators." In addition, bleachers and spectator seating was cleaned between groups, and new technology in the high school field houses allowed for any other friends and family members to tune into a live stream of the performance to cheer the middle school dancers on from a distance.
Similar scheduling arrangements were made for the districtwide middle school volleyball tournament, allowing 20 teams to each compete in two matches, utilizing four courts either Wednesday, Apr. 28 or Thursday, Apr. 29. Each player was able to invite one family member to watch. "We were very happy to be able to host safe competitions this week," said Mike Race, coordinator at Roosevelt Middle School, "We were thankful to the parents, for coming out to support their kids - the kids were so happy to be playing in games."
Fun for all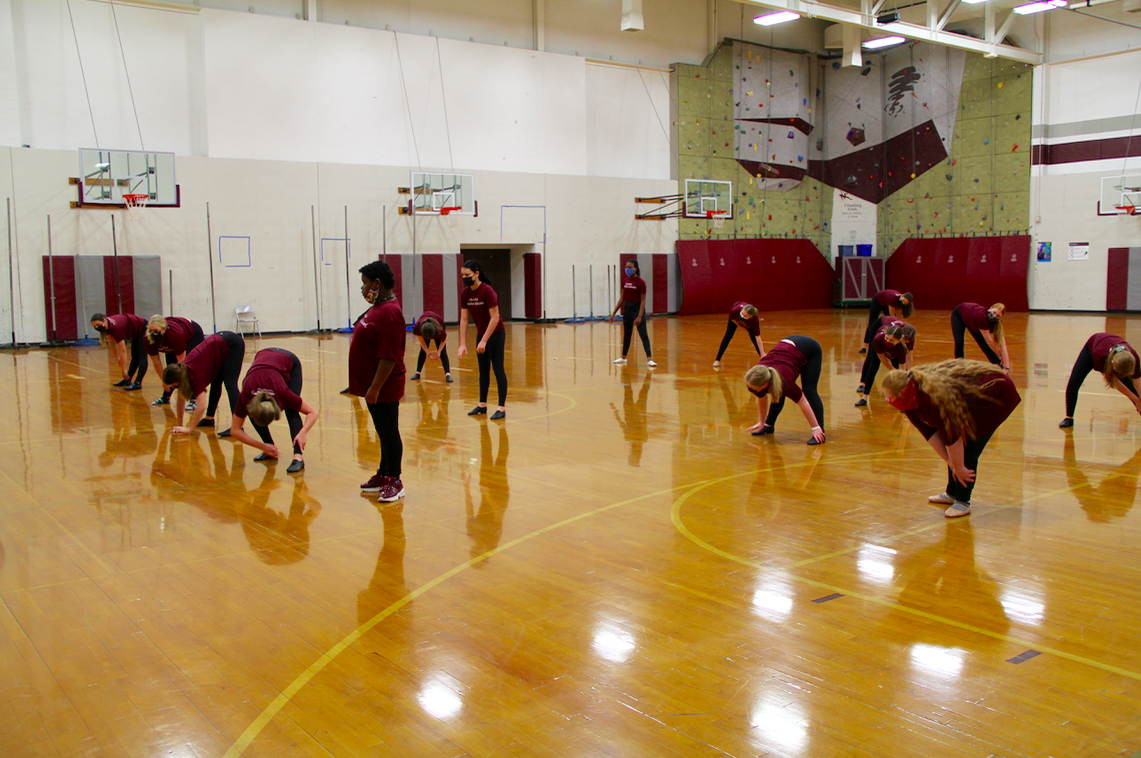 Middle school athletic programs are coordinated by Anoka-Hennepin Community Education. Activities are supervised and led by certified coaches, licensed teachers or knowledgeable staff who emphasize skill development, participation, teamwork, leadership, social growth, sportsmanship and respect for others.
All teams include players of various skill levels - emphasizing friendship and participation. Anoka Middle School dance team coach, Megan Heidemann, shared how they are able to include both dancers and an assistant coach with special needs. "In middle school, we don't cut and students can participate at all different levels," she said.
"All kids play," said Kristin Keller, supervisor of community education youth activities. "Middle school athletics is a great place for students to learn new skills, make friends and gain a sense of belonging in their school communities."
Abby Steen, volleyball player and eighth-grader at Jackson Middle School, chooses to continue distance learning during the school day - and said her mom drives her to practice after-school as an opportunity to make friends, practice her skills and unwind. "After-school activities give everyone an opportunity to try something new," Steen said. "I hope to keep getting better in preparation for high school volleyball next year."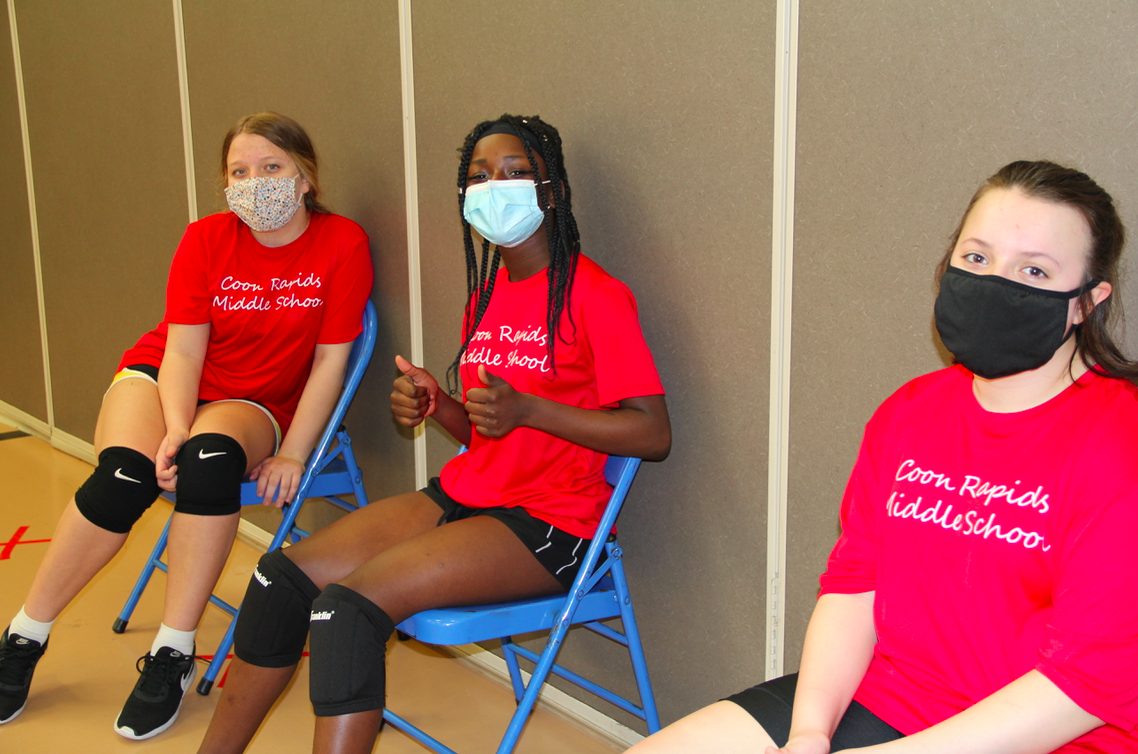 Hlee Yang, Jackson Middle School seventh-grader, joined the volleyball team this year. "My auntie plays volleyball in college and I was so inspired by her skills - so I wanted to try it, too," Yang explained. "I like that everyone gets an opportunity here to do their best, have fun and try something new."
Spring and summer activities
Anoka-Hennepin Community Education is still accepting registrations for upcoming spring and summer activities for youth. A variety of enrichment classes and recreational activities after-school, in the evening and over the weekend, for children to explore what they are most interested in. All activities are following Stay Safe MN health and safety guidance from the Minnesota Department of Health (MDH) and the Minnesota Department of Education.
Register for all Anoka-Hennepin Community Education programs online. View all upcoming spring programs for youth, and summer programs.