Let's Talk About It: Hope, Health and Healing
Posted by Colleen O'Neil on 9/24/2021
Let me first start off by saying, welcome to a new school year! It feels good to be back in person and able to continue forming friendships and connections with everyone, all while supporting our students in every way possible. It is incredible to think of where we have all been, and I wanted to share some thoughts about that.
While I am not a Jeopardy hopeful (my family would find the thought incredibly funny!) I thought of Alex Trebek and how he would best describe all of us when referring to the past 12 to 18 months:
Question: The ability to withstand adversity and bounce back from difficult life events.
Answer: What is resiliency?
While we have all experienced some form of stress, emotional challenges and suffering in one way or another — we have all been quite resilient considering the circumstances. We have all tapped into strengths that many of us had no idea we ever had. In response to that, I wanted to share what we have in place for chemical health support and reassure students and families that when it gets challenging, when it gets overwhelming, there is support available. If substance use is a concern, is getting in the way of your goals and becomes more important than anything else, there are services in place to support you.
As a district, we continue to assess our student needs and navigate with community partners to best support students. For the 2021-22 school year, we once again have the privilege of partnering with Hazelden Betty Ford to provide confidential, one-on-one support and education for students, guidance and support for caregivers, and continuing education for staff and the community as a whole. We are also thrilled to continue our partnership with Know the Truth, a community organization that provides support through personal experiences, led by trained peer-recovery support specialists. Both partners provide valuable services to our students and families. We also provide VapeEducate, an educational program for those students who receive a chemical health violation around vaping.
For the 2021-22 school year, I wanted to focus on Hope, Health and Healing. If one is struggling with substance use issues, there should be no stigma or fear attached to that. It is not a moral failing as some may believe, it is not a matter of will power as others may feel. It is a disease and should be treated as such. For those students who are referred for chemical health support, the goal is to educate, encourage and help redirect. Statistics show that up to 90% of adults with a substance use diagnosis began using before the age of 18. The goal of providing chemical health support is to help our students decrease this number by not engaging and becoming part of this statistic.
Part of Hope, Health and Healing is shifting perspectives. The goal is to challenge what you think you know with the facts. I often hear the statement, "everyone is doing it" and that is just not accurate. We need to remember that the majority of our students do not engage in substance use. By knowing the facts and focusing on the positive, we can set the stage for Hope, Health and Healing to happen. For those that may engage in substance use, there is support and education for you to help you move forward without use.
As always, my hope is that you have enough information at your fingertips to help your student and if given the opportunity, you can say, "Let's Talk About It!"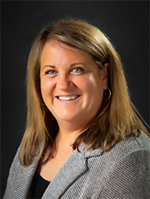 Colleen O'Neil, LADC, CPP
Anoka-Hennepin School District Chemical Health Prevention Specialist
Phone: 763-506-1145
Email: colleen.oneil@ahschools.us