Return to Headlines
Anoka-Hennepin school construction update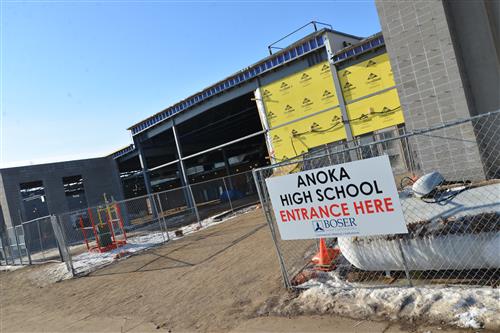 (01/11/19) With the snow flying, Fit for the Future construction work is progressing at Anoka-Hennepin's five traditional high schools and both new elementary schools.

Take a look at the work being done:
The Fit for the Future plan, which was backed by voters in November of 2017 when the community approved a request for new funding, will create safe and secure learning environments by removing portable classrooms across the district, construct additional schools and classroom space, provide solutions for maintaining quality schools at every building in the district, and address class sizes at all levels.
Check out the timeline infographic for details on each construction project. A majority of the projects will be completed over the next four years.
Updates will continue to be shared at ahschools.us/FitForTheFuture.