Return to Headlines
Board approves new facilities condition index and audit; tool will be live by next school year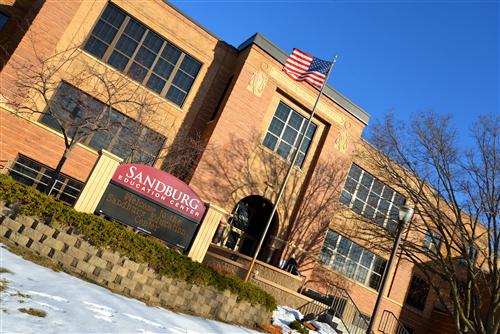 (02/28/20) Anoka-Hennepin has 45 schools and buildings, some of which are more than 100 years old, and each one of them have proud and rich histories in their neighborhoods and communities.

As next school year begins, the district will have a comprehensive tool that will quantify the maintenance needs at all facilities, prioritize them, and enable a process of repairs and improvements that considers financial implications as well as time and staffing realities.

On Feb. 24, Anoka-Hennnpin's School Board approved the implementation of a facilities condition index, which first includes a districtwide evaluation and audit of all 5.6 million square-feet of building space across the district, and more than 1,000 acres of property.

"This is a response to a School Board request for a timely, districtwide facilities audit to address our needs," said Chief Operations Officer Greg Cole. "It's more than just a study — it's an interactive tool and system that allows for equitable and responsible evaluation of our needs, prioritization, and resource allocations. It's a way to help protect taxpayer investment in our schools."

The audit and subsequent facilities condition index is going to be done in partnership with ATS&R, an architecture firm that's worked with Anoka-Hennepin for decades and has a strong understanding of district buildings. Up front, the full audit and evaluation will cost about $500,000, and will be built into current funding streams. Moving forward through the next decade, the annual cost of maintaining the index with help from ATS&R will be no more than $31,000 a year.

School Board Chair Marci Anderson expressed excitement for the audit and index tool. "It's a small investment to make sure we have that equity across our system," she said.

Board Treasurer Bill Harvey agreed. "I think this is a phenomenal idea," he said. "(It) makes sure we're giving the best we possibly can to our students, our teachers, our families and our communities."

Cole said the index itself will have 11 main categories of focus, including things outside of buildings like parking lots, drainage and landscaping, exterior lights, and roofing, to things inside the buildings like cabinets, windows and doors, carpeting and tile. It also considers plumbing, HVAC systems, electrical, lighting and security. Inside those main categories are dozens of sub-categories.

When done, the index will be comprehensive enough to show that the cabinets in a particular classroom are damaged and need replacing, the cost of such a fix, and the priority of the project based on factors like cost and how long it will take to complete the work.

Cole said the initial audit will be complete before the end of this school year, and the index will be operational when the next school year begins.

Deferred maintenance

In the meantime, over the past few months, a number of already-planned deferred maintenance projects have been approved by the School Board. These projects are long-term facility maintenance (LTFM) projects and are part of the district's 10-year LTFM plan, which is reviewed by the School Board and submitted to the Minnesota Department of Education annually.

The approved projects, which will take place over the summer, are investments in the $1 million to $1.5 million range and include HVAC replacement and other deferred maintenance work at Roosevelt Middle School, as well as Crooked Lake, Madison, and Monroe elementary schools. Other projects are also likely to be approved as summer planning continues.