Return to Headlines
2022-23 Above & Beyond Awards recipient: Lana Johnson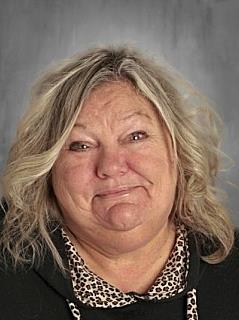 "Lana is always looking for ways that she can be an integral part of the community at Ramsey Elementary. She is the coworker that so many others go to when we need encouragement or a listening ear. She inspires me to be a better teacher, and she inspires so many students to be better students, day in and day out." - Angie Doty, Ramsey Elementary music teacher.
Lana Johnson, a third grade teacher at Ramsey Elementary School, has been recognized as a 2022-23 Above & Beyond Awards recipient. Johnson is continually making Ramsey Elementary an extra special place for both students and staff to learn and grow.
"I see each student as an individual," Johnson said. "I see each family as valued. I see every classroom as an extension of my own family. I am honest, loyal, and compassionate with all of my students and their families."
Johnson has worked for six years in Anoka-Hennepin and previously worked at Eisenhower Elementary School.
For her students, she has a weekly activity where the class 'travels' to other parts of the world. In the hallway outside her classroom is a huge laminated, white airplane that shows where the students traveled. This activity has not only given her students knowledge about other countries, but helps other students from outside the United States feel welcome at Ramsey.
For the school, she is the Lighthouse Coordinator for Leader in Me where she leads the program for several grade level teachers. She has developed an inclusive and active student council, helped orchestrate the Eagle Fest Awards ceremonies, and took the lead in the first school-wide service project since the pandemic.
For her colleagues, she is often complementary to others in the building to lift them up about the work they are doing.
"When I first heard I had won, I immediately thought about my co-workers that I wish were alongside me for this," Johnson said. "There are so many of us that go above and beyond for the love and welfare of these students."
The 2023 Above & Beyond Awards ceremony to honor Johnson and 12 other exceptional employees took place March 29 at the Educational Service Center (ESC).
Watch this video feature about Johnson.