Return to Headlines
Parent Engage 360 Podcast Episode 31: Body image and eating disorders, disordered eating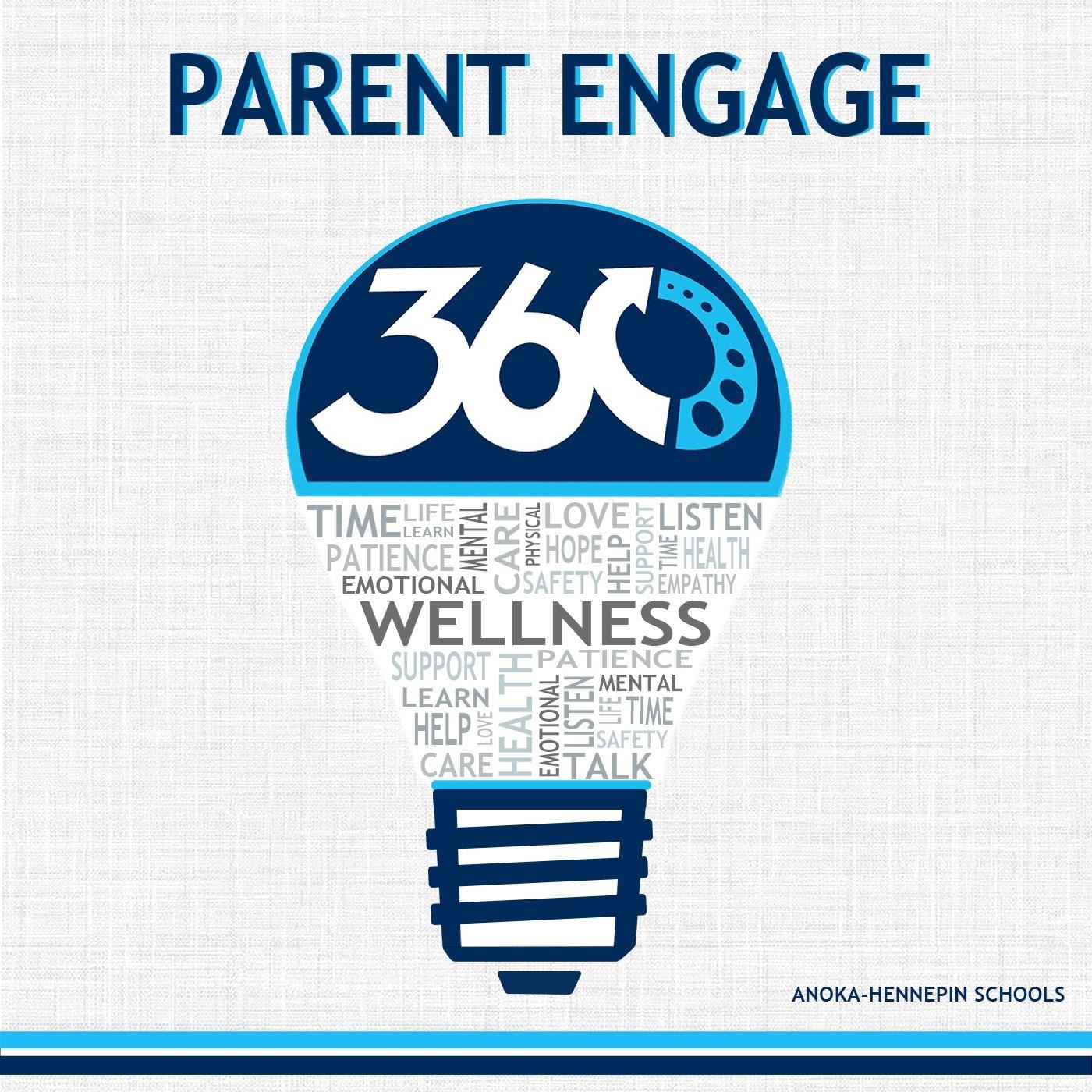 (03/24/2023) There are many factors that may impact the way we feel about ourselves and the way we show up each day, and one of these factors that impact many, including students, is body image.
Adults and teens alike are presented with body image media on a daily basis through various forms of traditional and social media which can have a mental and physical impact on an individual. In this episode of the Parent Engage 360 Podcast, Liz Burgard, Anoka-Hennepin's parent involvement coordinator, hopes to connect parents and guardians with resources if they suspect their child may be experiencing body dysmorphia or even eating disorders.
The most common types parents might hear or think about are anorexia or bulimia. But there is so much more that can affect a person's life when it comes to eating disorders, and that can often be referred to as disordered eating, which may include restrictive eating, compulsive eating or irregular or inflexible eating patterns.
Burgard was joined by Dr. Heather Gallivan, clinical director at Melrose Center and Anoka-Hennepin licensed school nurse Jessica Patterson, to learn more about how parents can support their children if they are experiencing body dysmorphia and/or eating disorders and how schools can help connect families with support.
Tune in to the Parent Engage 360 Podcast on Podbean, Apple Podcasts, or at ahschools.us/parentengage360. The Parent Engage 360 Podcast is also now available on Spotify, Amazon Music/Audible and iHeartRadio.
Melrose Center provides care for all types of eating disorders and has helped guide thousands of people toward recovery using evidence-based treatment. As a resource for anyone experiencing eating disorders or those that might be caring for an individual experiencing eating disorders, Melrose Center hosts a podcast titled Melrose Heals a resource. Listen to the Melrose Heals podcast on Spotify.
The Parent Engage 360 Podcast aims to provide parents and guardians with knowledge from experts in chemical health, mental health, internet safety and more, as well as the tools needed to support their children. Anoka-Hennepin hopes that providing timely and helpful information through the Parent Engage 360 podcast series will strengthen the bond between school and home with resources parents and guardians can use and share with others.