Return to Headlines
Anoka-Hennepin School District enrollment stable, set to grow slightly next four years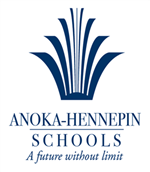 (02/27/19) Anoka-Hennepin's school enrollment for the next four years is projected to remain stable with sustained growth, and no major fluctuations in student population are expected.

That was the message delivered to the School Board Feb. 25 by Chief Technology and Information Officer Dr. Joel VerDuin and Nick Herman, the district's data integration manager. (See the report.)

"We're anticipating our enrollments to go up slightly as we go through the next few years," Herman said.

Officially, this year's kindergarten through grade 12 enrollment is 37,008 students. Next year, for the 2019-20 school year, that number is expected to climb by approximately 36 students. In the years after, enrollment is expected to again increase modestly by 79 (2020-21), 66 (2021-22), and 57 (2022-23) students.

It was just a few years ago that the district saw an unexpected 633 student increase in enrollment for the 2015-16 school year, which VerDuin attributes mostly to an open enrollment spike involving students coming to Anoka-Hennepin from neighboring communities.

"Three years ago, with that very large number that we had as an increase, (it) was the highest number of open enrolled students that we've ever had in Anoka-Hennepin," VerDuin said.

In the years since, district administration and the School Board have limited the number of students allowed to open enroll into a number of high-population schools with space considerations, the result has been fewer open enrollees coming into the district, VerDuin said.

"Somewhere in all of the story in terms of our changing enrollment, open enrollment certainly has a factor in this," he said.

Every year, the district uses projected enrollment numbers to frame its budget projections, and a stable enrollment forecast assists with budget planning. The projections are formulated using multiple data points, including new housing permits issued by cities in the school district, and county live birth data, according to Herman.

For the upcoming school year, new housing permits continue to be high in the communities of Blaine, Dayton and Ramsey, significant but stable in Andover and Ham Lake, and low in Anoka, Brooklyn Park and Champlin. An outlier is Coon Rapids, which had a permit spike this year due to two new apartment buildings being approved for construction. Meanwhile, live births are statistically similar to those of the past decade. Add it all up, VerDuin said, and the result is a modest increase in enrollment for the next few years.

As for grade levels, specifically, the incoming kindergarten class is projected to be the smallest of all grades next year, but VerDuin said this is common. "Families move into the area with kids that are slightly older," he said.

All told,15,970 students are projected for grades K-5, which is a 20-year low, but 9,010 students are expected in grades 6-8, a 10-year high, and 12,064 students in grades 9-12, which is an eight-year high.

As for schools, nearly every elementary school will see a student-population reduction, which will free up classrooms and help address crowded spaces at a number of sites. That's thanks to the Fit for the Future plan and construction of two new schools that will open in the fall, and some boundary adjustments made to balance enrollments and provide space to lower class size.

At the middle school level, Roosevelt Middle School will see a student-population reduction needed to serve projected enrollment growth, while Coon Rapids Middle School will see an increase in students — all due to boundary adjustments made at the middle school level. Enrollment at Northdale Middle School remains stable. Learn more about the elementary and middle school boundary changes.