Return to Headlines
SRO: Information regarding the School Resource Officer program with area law enforcement partners
Updated (09/15/2023) Anoka-Hennepin Schools utilizes a multi-layered approach to protect the safety of students and staff. At the core of this effort are relationships that form a positive school culture and climate and partnerships with law enforcement through a School Resource Officer program (SRO). Structural and physical systems and use of technology and clear communication also play a significant role.
New legislation impacts SRO program
School districts across Minnesota including Anoka-Hennepin recently learned of a concern from law enforcement regarding a new law that is restricting the ability for School Resource Officers to function effectively in the school setting. Five of the six law enforcement agencies that participate in the SRO program have communicated that for legal reasons they must suspend the SRO program until there is clear direction provided from the state. All agencies serving the district have committed to increased patrol and school visits along with protection at events as the school year begins.
Status of the SRO program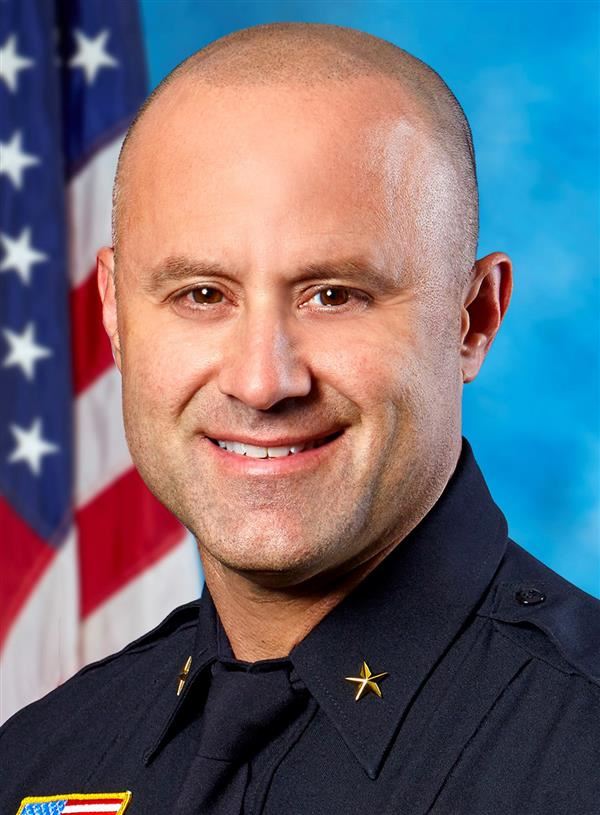 The district maintains relationships with six local law enforcement agencies and has a strong history of coordination with school resource police officers at 12 schools. Tim Fournier, a former chief of police for the City of New Hope, serves as manager of security and emergency operations for Anoka-Hennepin School District.
The traditional SRO program has been suspended by police at all sites, however, close cooperation with school administration will continue as part of the school safety plan.
The schools and law enforcement agencies involved are listed below:
Anoka County Sheriff: Andover High School, Oak View Middle School
Anoka Police: Anoka High School, Anoka Middle School for the Arts
Blaine Police: Blaine High School, Roosevelt Middle School
Brooklyn Park Police: Champlin Park High School
Coon Rapids Police: Coon Rapids High School, Coon Rapids Middle School, Northdale Middle School, River Trail Learning Center at L.O. Jacob,
Champlin Police: Jackson Middle School
Anoka-Hennepin Schools shared the following information with media outlets regarding the School Resource Officers on Aug. 29, 2023
Anoka-Hennepin Schools values its relationships with law enforcement to keep schools safe and welcoming for students and staff. The district is committed to maintaining partnerships with law enforcement and is actively working collaboratively with them to ensure school safety in the upcoming school year. Law enforcement partners have committed to enhanced patrol of school sites and protection at school events.
Our first priority is to ensure the safety of students and staff trusted in our care. The district supports a statute change that addresses the concerns of law enforcement so that all 12 School Resource Officers return to school buildings as part of our school safety program. This situation has placed both law enforcement agencies and school districts in a difficult position with school starting next week.
The district is preparing for the possibility this statute will remain in place for the entire 2023-24 school year and must plan accordingly. Those plans will be made in cooperation with law enforcement partners to ensure the highest level of safety possible.

Anoka-Hennepin Schools shared this information with families on Friday, Aug. 25
This message was shared to provide accurate information for what was known at the time of publication. In the week following this date, four law enforcement agencies made decisions to suspend the SRO program as a result of the legislation.
Champlin Park High School Message on Sept. 14, 2023
This message was shared with families and staff at Champlin Park High School following a decision from the City of Brooklyn Park to suspend SRO operations.
Resources
Anoka-Hennepin Schools understands the need for clear communication regarding this matter. Please refer to these resources for additional information:
Parent Engage 360 Podcast: Listen to an overview of how the SRO program impacts Champlin Park High School on Episode 32 of the district's podcast for parents and guardians.
Parent Engage 360 Podcast: Listen to an overview of the school safety program in Anoka-Hennepin Schools with Greg Cole, chief operations officer and Tim Fournier, manager of security and emergency operations.