Return to Headlines
Graduate Spotlight: From Blaine High School to the broadcast screen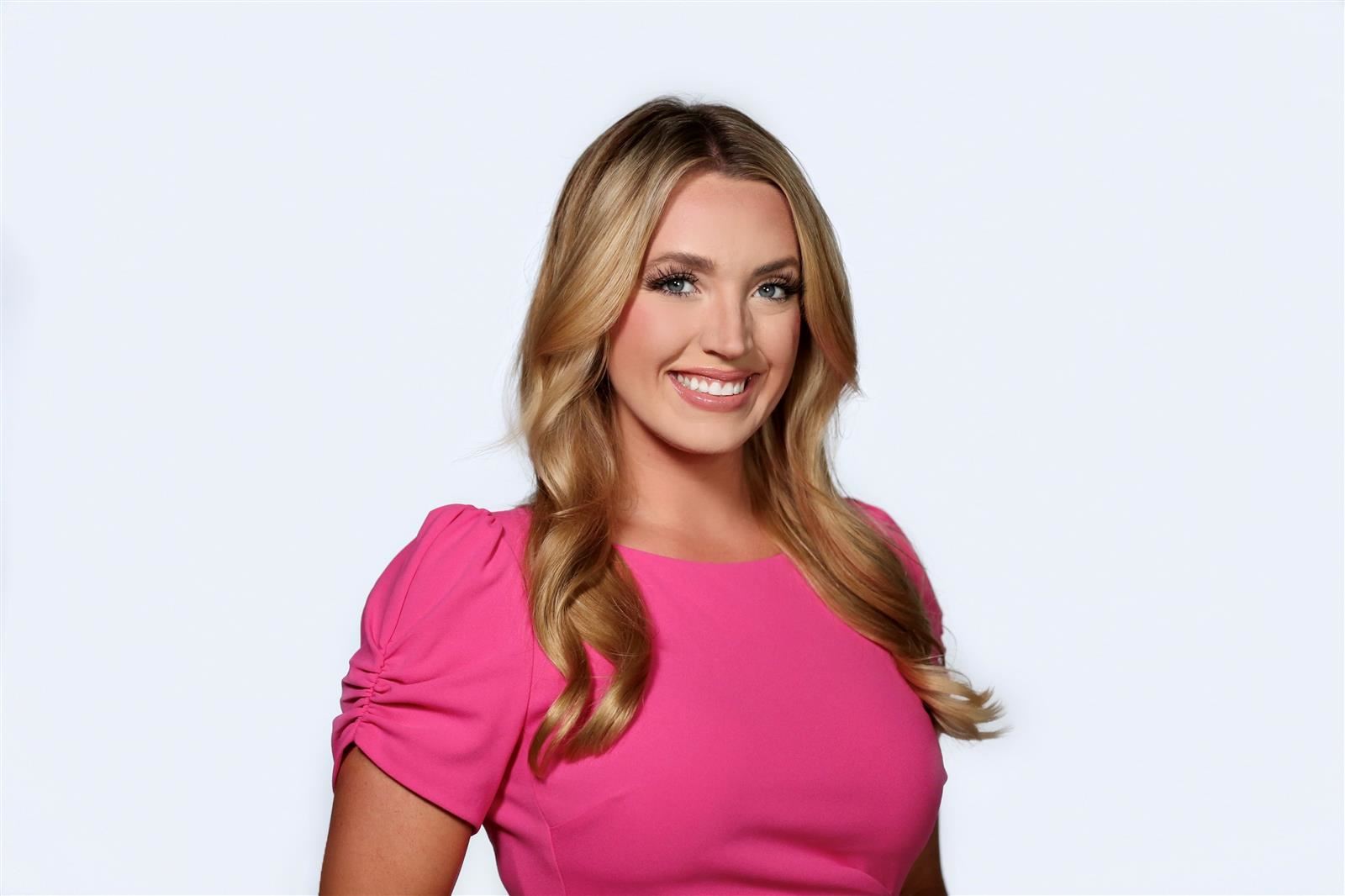 (06/25/2023) Turn on the local news and you can find Morgan Wolfe at both the anchor desk and reporting out on the scene for KARE-11 – but this isn't the first time she's pulled double-duty pursuing her interest of sharing stories in her community.
A 2012 Blaine High School (BHS) graduate, Wolfe took the TV journalism class not once - but twice - in her time at the school. She notes that participating in the morning announcements program gave her experience and confidence being in front of the camera before deciding to study broadcast journalism at the University of Minnesota.
Molding life skills
During her time at BHS, Wolfe was active in the student council, Link Crew, People Serving People, Fellowship of Christian Athletes, dance and golf teams. Her senior year of high school, she worked two jobs and attended Anoka-Ramsey Community College part-time through the Post-Secondary Education Option (PSEO) - earning college credits in preparation for pursuing a degree after high school.
While balancing the extracurricular activities with academics, she believes that opportunities she received during her time in Anoka-Hennepin Schools helped her learn to effectively navigate the commitments she takes on.
"I really enjoyed my art classes (especially my pottery class with Mr. Mesick), which were so beneficial to my learning as a whole." Wolfe said. "Students can be under stress performing academically and serving in leadership roles after-school; it is important to explore creative outlets."
No place like home
After high school graduation, she sought out at least six internships with local media outlets before landing her first TV job as a reporter in Madison, Wis.; and took another leap four years later moving across the country to anchor the news in Salt Lake City, UT.
In just those few short years, Wolfe earned an Emmy for her live winter weather reporting and received two Edward R. Murrow Regional Awards for writing and photography. Fast-forward to just over 10 years after high school graduation, and she's back at home in the Twin Cities, living out her "dream job" at KARE-11.
"I never want to lose that sense of connection with the community," Wolfe said.
Recent opportunities allowed her to cover four brothers - also from Blaine - living out a hockey legacy playing in the Frozen Four; and visit Johnsville Elementary School as an alum - donating 85 books to students for "I Love to Read," month. The book, "Ralphy's Rules for Living the Good Life," was inspired by her very own pup – written by a friend she met along the way.


A product of the environment
Wolfe reminisces about her childhood, and recalls spending a lot of time between school with her parents - Chris and Joan - at the two local businesses they owned, while they demonstrated the importance of supporting her and her sister in their pursuits. "Education was so important for us to achieve and they were the driving force behind our success."
As small business owners, her parents balanced business with supporting Wolfe, her sister and their friends at school dance performances, golf tournaments and booster club events - instilling strong work ethic and community connections.
"There really are so many hard-working people in Anoka county, and that environment taught me about perseverance," she credits. "I met so many wonderful, kind teachers and adults throughout my time as an Anoka-Hennepin student, and I can't stress enough how vital they are in impacting student's futures."