Return to Headlines
Election 2020, voting options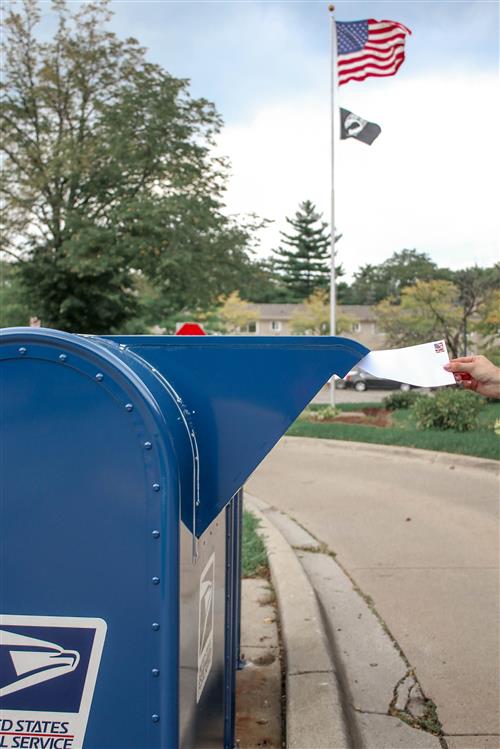 All eligible voters may vote early by absentee either in person or by mail. In order to ensure that voters can cast a ballot in as safe a manner as possible, jurisdictions are following the Centers for Disease Control (CDC) guidelines on polling place safety. Voters are encouraged to familiarize themselves with the guidelines and consider absentee voting to protect the health of both themselves and election judges.
Voting early by mail: Absentee ballot
All voters can vote by mail using an absentee ballot. The online application to request a ballot by mail for the Aug. 11 primary and/or the Nov.3 general election is available from the Minnesota Secretary of State.


Voters residing in Anoka County: Mail-in absentee voting details.
Voters residing in Hennepin County: Mail-in absentee voting details.
Voting in-person: Absentee and Election Day voting
Voters may vote in-person on Election Day or early, using an absentee ballot.

In-person Absentee Voting: Voters can cast an in-person absentee ballot at their city clerk's office, at the Anoka County Government Center or the Hennepin County Elections Government Center beginning 46 days prior to Election Day. Visit the In-Person Absentee Voting webpage from the Minnesota Secretary of State for more information, including municipal locations.
Election Day voting: Voters must go to their designated polling place to vote in-person on Election Day.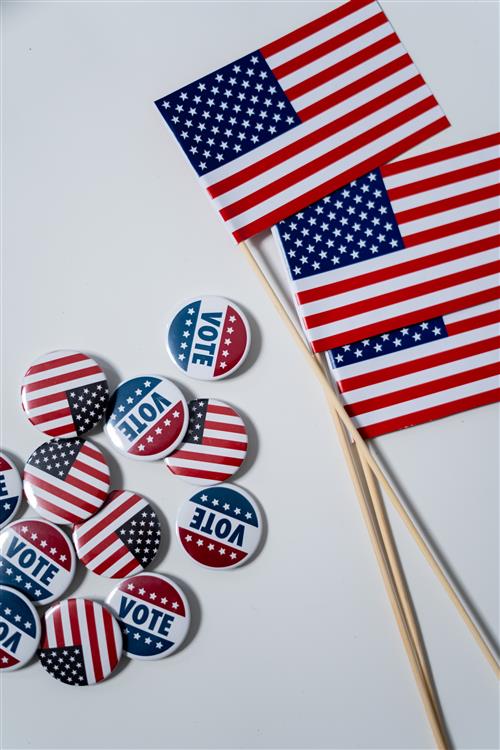 Election administrators, election judges, and voters are encouraged to follow CDC guidance on social distancing (maintaining six feet of distance between voters), equipment sanitization, and hygiene for polling places. In addition to following the CDC guidance for polling places, jurisdictions will offer curbside voting operations, and we encourage voters casting a ballot on Election Day to consider taking advantage of curbside voting.
Face coverings are required indoors by a July 22 state order to prevent the spread of COVID-19 and protect the health and safety of the community. Refer to the Minnesota Department of Health (MDH) Guidance on When to Wear a Mask.
Curbside voting
Curbside voting is available on Election Day for anyone who cannot enter the polling place for any reason, including concerns for their health. Curbside voting allows a voter to register to vote and vote without leaving their vehicle.
If you choose curbside voting, two election judges will bring out a ballot to your vehicle. Look for directional signage in the parking lot at your polling place for instructions. If you need to register or update your registration, they will bring you an application as well. When you are finished voting, election judges will bring your ballot inside for you and put it in the ballot box.
Candidate forums
The League of Women Voters Anoka, Blaine Coon Rapids sponsors non-partisan candidate forums in Anoka County and northern Hennepin County. Meet the Candidate Forums are held prior to elections to help voters obtain information about candidates' stands on issues, and are filmed and aired by local cable television stations.
In 2020, all "Meet the Candidates" forums will be filmed without a live audience to maintain social distancing. Members of the public can submit questions prior to filming, up until the day before the forum. The forum moderator will ask a variety of questions from those submitted. View schedules, submit questions on the League of Women Voters website.
Election judges
Election judges are an essential part of our democracy and are needed now more than ever during the current pandemic. Cities and counties in our community are looking for election judges in the upcoming primary election, Aug. 11; and the general election, Nov. 3. Learn more about eligibility, paid training and how you can apply for these volunteer or paid positions in a city or county near you.
Election questions


Voters with questions about the 2020 elections or protecting their health while voting may contact the following offices for guidance: