Return to Headlines
Adventures Plus showcases success of student and staff well-being initiative
(1/30/23) As Anoka County State Health Improvement Partnership (SHIP) educator, Jamie Kenealy makes an early morning visit to University Avenue Elementary School in Blaine, she is seeing firsthand the success of a research-based program designed to help staff and students communicate effectively, learn, form relationships, and get along with others.
"Adventures Plus leaders and the A+ staff have done a tremendous job implementing Conscious Discipline into their before- and-after-school program," said Kenealy. "It's been great to see all the facets of the program in action and students' enthusiastic participation."
The project idea came directly from Adventures Plus leaders who identified the curriculum that would best fit student needs and applied for a SHIP grant in 2021. The Conscious Discipline initiative is specifically designed to help staff respond to student behavior, and in turn, positively impact the lives of children. The SHIP grant funds went toward staff training and materials for each Adventures Plus site.
"I love all the skills and how it helps me shift my mindset to be the best I can with fellow staff and the kids," said Wanda, Adventures Plus staff member.
Created in 2008 as a bipartisan effort to improve the health of Minnesotans, SHIP funding originally focused on physical health, but has since expanded to also support mental and emotional health.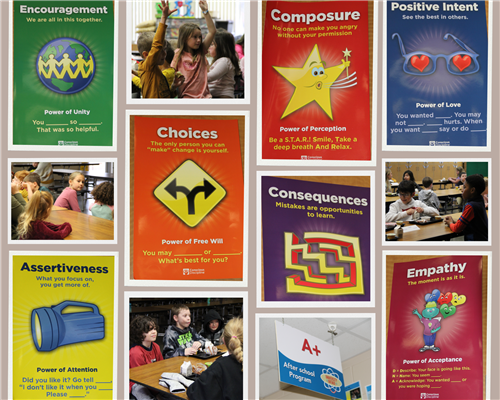 During the site visit, Adventures Plus Program Supervisor, Tiffany Weeks, highlighted the program's key components of composure, assertiveness, positive intent, encouragement, empathy, choices and consequences. Students and staff focus on weekly goals, mindfulness and life skills.
"I like empathy because it keeps me kind and helps others remember to be kind," said Rodrigo, a fourth-grade student.
"I like composure because when kids are yelling, I can take deep breaths and use my assertive voice to ask them to please stop and quiet down," said Maya, a fifth-grade student.
Another vital part of the program is building a strong Adventures Plus "family" that uses routines and structure to provide the safety and connection needed for optimal development and learning.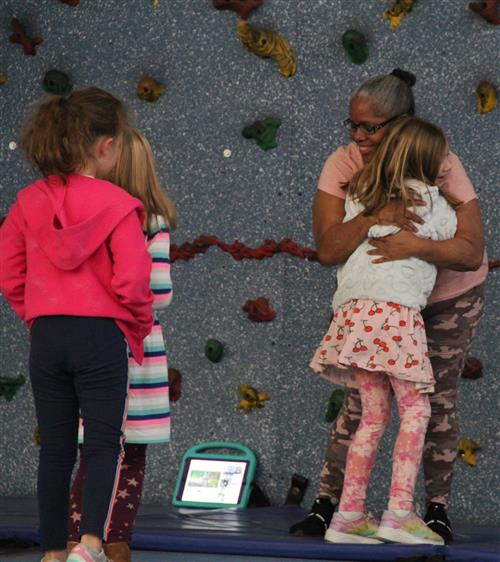 "I value all the skills as they are not only things that help me be better for my staff and the students, but as a person in general," said Deanna, an Adventures Plus staff member.
The site visit at the University Avenue Adventures Plus location, allowed Kenealy to see the program in action and to know that the SHIP dollars she coordinates are making a difference.
"We're happy to be supporting projects aimed at improving social and emotional health for students and staff as this is such a vital part of our overall well-being," said Kenealy.