Return to Headlines
Let's Talk About It: Vaping
(12/11/19) It seems like everyone is talking about it — and for good reason. You've probably seen it on the news, or read about it online, or have heard people discussing it. You may have had questions about it yourself, or maybe your child has asked you about it. There is no escaping the fact that vaping can be dangerous, yet, where can one get accurate, reliable information?

Let's talk about it.

Let's start with the basic question, what is vaping? Vaping is the act of inhaling and exhaling an aerosol, often referred to as "vapor," which is produced by an electronic cigarette (e-cig) or a similar device. Due to the convenience of these devices and the flavored nicotine available, e-cigs popularity has soared with children, which has led U.S. Surgeon General Jerome Adams to issue an advisory, in December of 2018, on the use of e-cigs. Research has shown that e-cigs are uniquely dangerous for adolescents due to nicotine's highly addictive properties and the lasting impact it has on developing brains. Adolescent exposure to nicotine can also reduce attention, learning, and memory.

Here are a few online resources that offer detailed information on e-cigs and ways to spot some of the different vaping devices that are popular among teens:

Over the years, considerable progress has been made to reduce cigarette smoking among young adults. However, big tobacco companies have now turned to e-cigs and are marketing to a new generation of young adults.

Below is a resource that describes some of the marketing that has been done:

You may be wondering — what do I do with all of this information? I encourage you to find time to engage in a meaningful conversation with your teen about the dangers of participating in vaping. Another great resource for parents/guardians is the American Lung Association. Our entire community plays an important role in protecting our children from the risks of e-cigs and together our efforts can make a difference. The goal at Anoka-Hennepin is to partner with parents/guardians, caring adults, and the community to help ensure that today's youth are healthy and have the information needed to make healthy choices.

My hope is that you have enough information at your fingertips and if given the opportunity, you can say, "Let's Talk About It."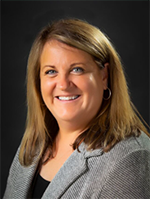 Colleen O'Neil, LADC, CPP
Anoka-Hennepin School District Chemical Health Prevention Specialist
Phone: 763-506-1145
Email: colleen.oneill@ahschools.us