Return to Headlines
Let's Talk About It: Vaping and marijuana use
(01/09/2020) Last month, I shared some information on vaping nicotine. This month, I want to share some information on vaping marijuana, and facts specific to this form of use.

Let's talk about it.

The Centers for Disease Control and Prevention (CDC) has given the name "EVALI" to the newly identified lung disease that is sweeping across the nation. EVALI stands for E-cigarette or Vaping product use-Associated Lung Injury. While the CDC has identified that vitamin E-acetate appears associated with this disease, there could be several ingredients that cause EVALI, one of which both the CDC and the Federal Drug Administration (FDA) are warning to avoid: tetrahydrocannabinol, or THC, the high-inducing chemical found in marijuana.

Nicotine and marijuana-use patterns evolve over the past few years, with many of today's teens directly combining the two products. According to Truth Initiative, as well as the CDC and FDA, vaping marijuana has been linked with many of the lung disease cases news outlets are sharing. In addition to nicotine and flavored liquids, marijuana concentrates can also be vaped. While not all e-cigarette devices can be used for vaping marijuana, a vast majority of them can. There are also specialized vape pens which are often easy to hide and are more discreet due to their size and ability to produce near odor-free smoke.

So what is the big deal about vaping marijuana? The main psychoactive, or mood-altering ingredient in marijuana is THC (delta-9-tetrahydrocannabinol). The level of THC in marijuana varies and determines the multitude of effects on the body and brain. Plant-based marijuana potency has increased over the years, up from approximately 4 percent in the '80s to an average of 15 percent today. Marijuana extracts that are used in vaping devices, dabbing and edibles, can contain a potency average of 50 to 98 percent. Dabbing (concentrated marijuana extracted using butane to form a waxy residue) is increasing in popularity due to the higher potency and the "higher" high. I think it's safe to say that whether one is smoking plant-based marijuana or using it in other ways, the potency is much higher. With higher potency comes more serious risks and negative consequences:
Memory, learning and impulse control problems.
Higher drop-out rates.
Lower IQ (upwards of eight points).
Brain development disruption, resulting in cognitive impairment.

Not sure if you have all the facts? Review this fact sheet to help you be prepared. Being prepared by having the facts is the first step in starting the conversation. My hope is that you have enough information available and if the opportunity is there, you can say to your student, "Let's Talk About It."

Please feel free to reach out with questions, comments or concerns. My goal is to provide you with the facts and the support to present those facts.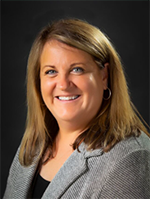 Colleen O'Neil, LADC, CPP
Anoka-Hennepin School District Chemical Health Prevention Specialist
Phone: 763-506-1145
Email: colleen.oneil@ahschools.us
Past Blogs