Return to Headlines
District students gain valuable experience through BestPrep and Stock Market Game
(01/24/2020) Helping students enhance their learning experiences with real-life applications can make a real impact on their education and Anoka-Hennepin teachers are using a unique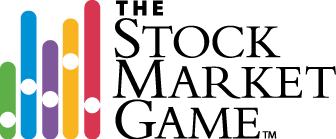 program to do just that.

This year six schools, including Anoka and Coon Rapids high schools, and Eisenhower, Mississippi, Oxbow Creek and Wilson elementary schools have students participating in the Stock Market Game, which is offered as a learning opportunity through BestPrep.

BestPrep is a nonprofit organization that is dedicated to preparing students with business, career and financial literacy skills through hands-on experiences that inspire success in work and life through seven innovative programs.

Along with the Stock Market Game, many district students have been involved with other programs offered by BestPrep including, Financial Matters, eMentors, Classroom Plus and Cloud Coach.

Thanks to funding from the Charles Schwab Foundation, Anoka-Hennepin teams competing in the Stock Market Game had their fees waived for the 2019-20 school year.

Teachers use the Stock Market Game to complement their math, economics, business, personal finance and social studies curriculum. Teachers can also request guest speakers from the business community to visit their classrooms.

Students in grades 4-12 work in small teams to manage a $100,000 online portfolio of stocks, bonds and mutual funds. The engaging program allows students to learn and apply business, economics, math, research, and critical thinking skills in a real-world application.

Students are given the opportunity to check in on their investments throughout the school year, having the freedom to diversify and invest as they see fit.

"This gives our students a real-world connection to the curriculum we are teaching," said John Wippler, a fourth-grade teacher at Oxbow Creek Elementary School. "Students are using math and have a real-world application to reading graphs and analyzing data — it really is an invaluable practice."

Wippler's fourth-grade class is currently participating in the year-long portfolio. Teachers have the option to have their students participate in a shorter session, while still gaining all of the same valuable experiences.

Teams made up of two to three students, compete against other students across the state to build the largest portfolio. In May, the top-five teams from each grade-level are invited to the annual luncheon to be recognized.

Good luck to all teams participating in this year's Stock Market Games. Visit the BestPrep website for more information on the Stock Market Game.