Return to Headlines
Finalists selected, full-day interviews set in the Anoka-Hennepin superintendent search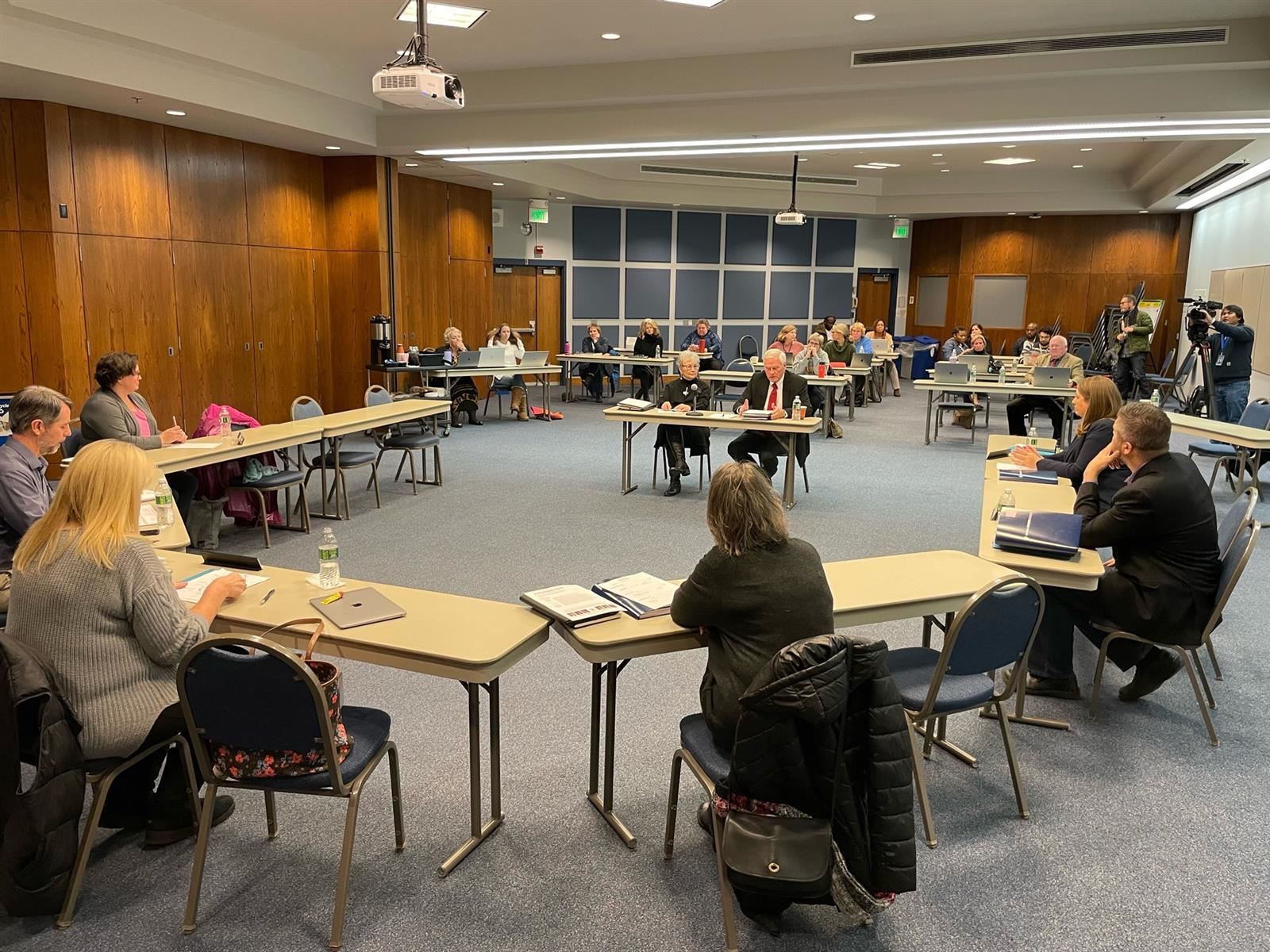 (11/30/22) The Anoka-Hennepin School Board selected finalists and established a final round of interviews in their search for the next superintendent.
Dr. Jeffery Ridlehoover, current superintendent of Sartell-St. Stephens Schools in Sartell, Minn.
Interview scheduled for Tuesday, Dec. 6 at 7:15 p.m.

Cory McIntyre, current superintendent of Osseo Area Schools in Maple Grove, Minn.
Interview scheduled for Wednesday, Dec. 7 at 7:15 p.m.
Finalists will participate in a day-long series of focus groups with students, paraeducators, teachers, principals, administrators, cabinet members and other district staff following a tour of the district. Members of the public are invited to meet the candidate on the day of their interview and provide feedback from 5:30 p.m to 6:30 p.m. during an open community meeting. Then, the School Board will hold a special meeting to review feedback from the focus groups and conduct the second interview session beginning at 7:15 p.m.
The community meeting and special School Board meeting/interviews are open to the public and take place at the district's Educational Services Center (ESC), located at 2727 N. Ferry St. in Anoka, enter at Door 7.
The School Board is expected to select a preferred candidate for the superintendent position following the interview on Wednesday, Dec. 7 and will begin contract negotiations at a later date. The new superintendent is expected to begin service on July 1, 2023.
Follow the Superintendent Search webpage for updates about the process at ahschools.us/superintendentsearch.
The search process is coordinated cooperatively with School Exec Connect, a search and consulting firm that specializes in supporting school boards in recruiting and evaluating candidates for leadership positions such as superintendents, central office administrators and principals. The firm has both a local and national reach and also supported Anoka-Hennepin Schools in the last superintendent search process in 2014.
More about the finalist candidates:
Dr. Jeffery Ridlehoover is currently serving as superintendent of Sartell-St. Stephen Schools in Sartell, Minn. Additional experience includes serving in Mounds View Public Schools for a total of eight years as assistant superintendent and principal of Mounds View High School, and nine years as assistant principal at Wayzata High School. Ridlehoover is also currently an adjunct professor of education at Hamline University. Ridlehoover began his experience in school administration as an administrative intern at Oak View Middle School in the Anoka-Hennepin School District in 2003.


Cory McIntyre is the current superintendent of Osseo Area Schools in Maple Grove, Minn. McIntyre spent three years at Anoka-Hennepin as assistant superintendent and director of student support services. He came to Anoka-Hennepin in 2016 after serving as the director of student services in North St. Paul - Maplewood - Oakdale Independent School District for three years. Other areas of experience include serving as the executive director of special education in Rochester Public Schools, and in leadership positions in the areas of student services at both Hudson School District in Wisconsin and Auburn School District in Washington.