Return to Headlines
Preparing for the 2023-24 school year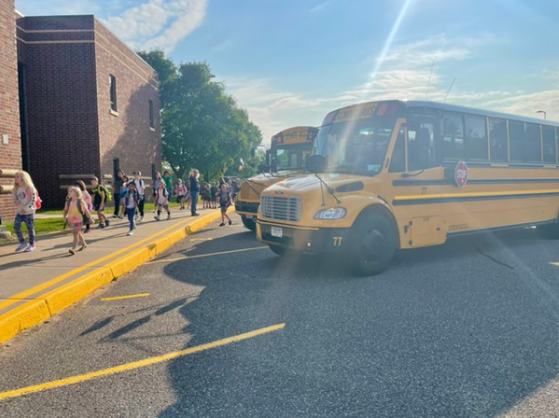 (01/06/23) Families have many choices today for their student's education. Students enrolled in Anoka-Hennepin Schools are assigned to attend school based on their home address, and students transitioning to middle or high school have already received a placement letter via postal mail. A reminder email will be sent next week.
If a family is planning to send a child to kindergarten next school year, or if a family is interested in exploring alternate school options for the 2023-24 school year, now is the time to learn more. Information sessions and open houses for specialty/magnet schools are scheduled now through February, and elementary schools will offer kindergarten registration events beginning in March through April, varying at each school.
If your family decides that they are interested in attending a school other than the school they are assigned to for the 2023-24 school year, complete either an in-district transfer or open enrollment form by Jan. 15, 2023 for priority consideration.

If your family plans to stay at the school they are assigned to based on your home address, no additional action is needed.
Visit ahschools.us/enroll to complete the process, find FAQs and additional enrollment resources.
What's the difference between an in-district transfer and open enrollment?
An in-district transfer is when you live in the school district boundaries and would like to enroll in another school or program within the school district.



Open enrollment is available for families living outside of the Anoka-Hennepin School District attendance boundaries, but want to enroll in an Anoka-Hennepin School.
School choice available through Anoka-Hennepin
If a student wants to consider other school choices, Anoka-Hennepin offers additional options, including specialty and magnet schools.
Twelve specialty and magnet schools across the district are available to all students at no additional cost. These schools are designed to provide choice and in-demand educational options in the arts; science, technology, math, engineering and biomedical sciences (STEM/STEAM); and International Baccalaureate (IB). Students who live within Anoka-Hennepin boundaries are eligible to apply to any of the specialty or magnet schools. Visit ahschools.us/specialtymagnet to learn more.
If you have more questions about enrollment, visit ahschools.us/enroll, call Anoka-Hennepin Schools Application and Connection Services department at 763-506-1030 or email enrollmentoptions@ahschools.us.