Return to Headlines
Superintendent: Building for a better future with guidance and support from our community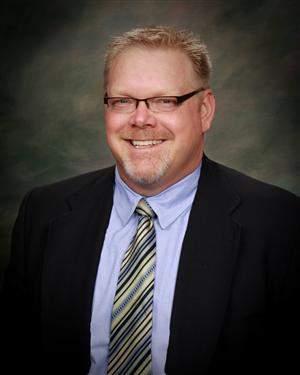 As we begin 2018, Anoka-Hennepin will begin to construct new schools, remove portable classrooms, create new space, pursue improvement projects and address class size at almost every educational site.

Thanks to voter approval of the Fit for the Future referendum questions in November, a new set of realities emerged for our schools and students. Nearly two years of community input and concept-level facility planning has transitioned in just a few months to final design and construction timelines. There is much to do in preparation for the opening of new schools in the fall of 2019 and the phasing of numerous projects across our schools over the next several years.

We are moving forward quickly.

On Jan. 22, the School Board approved the sale of $150 million in bonds to finance the first phase of construction, with another bond issue offered closer to the time the next phase of projects begins. Two factors about this transaction stand out. First, the bonds were sold at an interest rate of 3.26 percent, beating analysts estimates. Second, the district received a bond rating upgrade to Aa1, placing Anoka-Hennepin in the top six of all Minnesota districts for this indicator of financial health. As part of the rating upgrade, Moody's Investor Service noted the district's "sizeable and growing tax base, well-managed financial position, healthy reserves and stable enrollment." We are pleased to be able to provide these cost reductions to our taxpayers.

The district is moving in a positive direction.

In the months ahead, the district is committed to maintaining strong communication with the public regarding all aspects of the construction process and the steps necessary to prepare for the fall of 2019 and beyond.

As plans are forming for breaking ground for new elementary schools in Blaine and Ramsey, the district will begin the process of establishing new attendance boundary areas. These are decisions that will take effect the 2019-20 school year, but must be made by this November to ensure a smooth transition. The School Board seeks to ensure all community voices are considered prior to decisions being finalized regarding this important subject to parents/guardians.

As mentioned during the referendum information campaign, the district was committed to balancing student enrollments and setting new attendance boundary areas no matter the outcome of the election. Overcrowded conditions at some buildings and the space considerations are important variables to consider when balancing enrollments across the district. It was also shared that attendance boundary adjustments at the elementary and middle school levels will be considered with the goal of setting stable attendance boundary areas for a minimum of five years at the elementary level and 10 years at the secondary level.
With regard to class size, administration is hoping to make an impact at every level in our school system. Some sites may not see improvements until the new schools are built, but most will notice a slight decrease in core class sizes next fall.

These construction projects, proposed changes to attendance areas, and class size reductions are the result of a collective community decision supported by two-thirds of our voters in an election. Thank you for your support. As a system, we will work to advance this plan in relation to that approval as we continue our focus on our district mission of preparing students for life.