Return to Headlines
Superintendent: Preparing for when it counts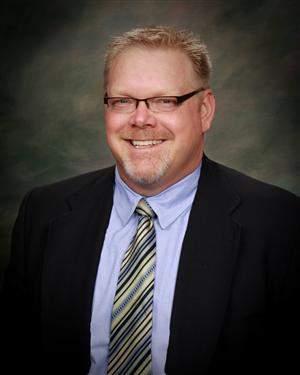 Most of us have heard the term "overnight sensation" used to explain some type of unexpected success by a person we may have never heard of or had limited knowledge of before. It's like suddenly a switch was flipped to make the improbable happen.

Maddie Rooney, the gold medal-winning goalie for the United States Women's Olympic Hockey Team, and a proud alumni of Andover High School, could fit in that category. Without question, her performance in a pressure-filled shootout situation made the difference for Team USA to win Olympic gold. She had prepared to win and delivered when it mattered most, and this all played out on an international stage. Highlight reels were shown across the nation, newspaper articles followed and the Andover community even held a parade in her honor.

It may have been a moment that lasted just a few seconds, but that moment represents a lifetime of training and preparation, much of it done as a youth in Andover and further developed during her years at Crooked Lake Elementary School, Oak View Middle School and Andover High School.

Like Maddie, students and staff in our district are setting high goals and working hard to achieve them. The School Board values recognizing this excellence at their meetings and congratulating students and staff for outstanding performance. From students who earned a perfect score on their ACT, to state geography bee winners, national merit scholars, middle school math champions, high performers in art and music, and outstanding athletes among others, these celebrations of achievement continue to impress both in number and prestige.

In reality, these are examples of students who are passionate about what they do and are preparing to do their best, values that are essential to achieving the district's mission of preparing students for life. Anoka-Hennepin is focused on providing opportunities and fostering school environments that support all students' ability to do their best.

At Coon Rapids High School, a "kindness matters" campaign started this year is delivering on a goal to maintain positive school culture, reduce discipline referrals, and more. It's a high-energy team effort that includes assemblies, contests, school-wide challenges, spirit weeks, and celebrity video clips and speakers. Along with extensive local media coverage, the school has gained international recognition in the May issue of Reader's Digest and will also accept a state award for the program's results.

Just this year, eighth-grade students at Northdale, Roosevelt, Coon Rapids, and Jackson middle schools achieved a first-place finish in the national FBI Safe Online Surfing Internet Challenge. Anoka-Hennepin students outpaced nearly 100,000 others across the nation to win the award, demonstrating an advanced understanding of staying safe online and respectful digital citizenship.

Whether it is in the classrooms and hallways across the district, or in an ice arena located in another part of the world, we want to prepare our students for success in whatever pathway they choose.

Watching our alumni shine on the international stage and our students being recognized at the district, state and national level is rewarding. Many work to provide a foundation for this achievement. Knowing the drive of our teachers and staff to support students provides another level of gratitude. Motivating students in an environment of increasing expectations fuels a can-do attitude and is essential to delivering the outstanding results that follow.

Thank you for your ongoing support of our students and school district. It makes a difference in our schools today and helps to build a brighter future for all of us.