Return to Headlines
Anoka High School senior earns corporate-sponsored National Merit scholarship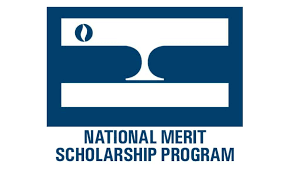 (04/22/19) All around the country, this year's National Merit finalists are beginning to learn what kind of scholarships they're going to be receiving as awards are rolled out, including all 10 of Anoka-Hennepin's seniors who made the cut.

Earlier this week, the National Merit Scholarship Corporation (NMSC) has announced the first round of this year's corporate-sponsored scholarship winners, and one of them is going to Anoka High School (AHS) senior Michael Goldstein.

Specifically, Goldstein has earned the National Merit GAF Scholarship, which is funded by GAF Materials Corporation, America's oldest and largest manufacturer of roofing products, and based out of New Jersey.

According to the NMSC, officials at dozens of businesses around the country fund the corporate scholarships, and select their scholarship winners from among the finalists in the 2019 National Merit Scholarship Program who plan to earn degrees in fields of study associated with their business work.

Later this month the NMSC will announce further corporate-sponsored scholarship recipients, and next month they'll announce a group of college-sponsored National Merit scholarships, which will go to finalists who plan to attend specific institutions. Finally, by June, the NMSC will announce the final slate of National Merit Scholarship winners.

Students are chosen to be finalists for National Merit scholarships based their PSAT scores, which is the practice version of the SAT they take during their junior year. About 1.5 million students around the country take the test, and from those scores, about 16,000 semifinalists are chosen, who must then submit applications to become a finalist. Of the 15,000 finalists nationwide, 2,500 will receive a one-time $2,500 National Merit Scholarship, and about 5,000 will receive the college- and corporate-sponsored National Merit Scholarships, ranging from $500 to $2,000 per year.

The 10 Anoka-Hennepin National Merit finalists: Lauren Bastian joins Goldstein from AHS; Blaine High School seniors Camryn Heinen, Clayton Paquin, Alexis Wagenfeld, and Brandon Wagenfeld; and Champlin Park High School seniors Andrew Coenen, Kailey Johnson, Vincent Kroll, and Zachary Tverberg.