Return to Headlines
Matt Swenson, Champlin Park High School, Class of 2001, senior communications advisor for Gov. Mark Dayton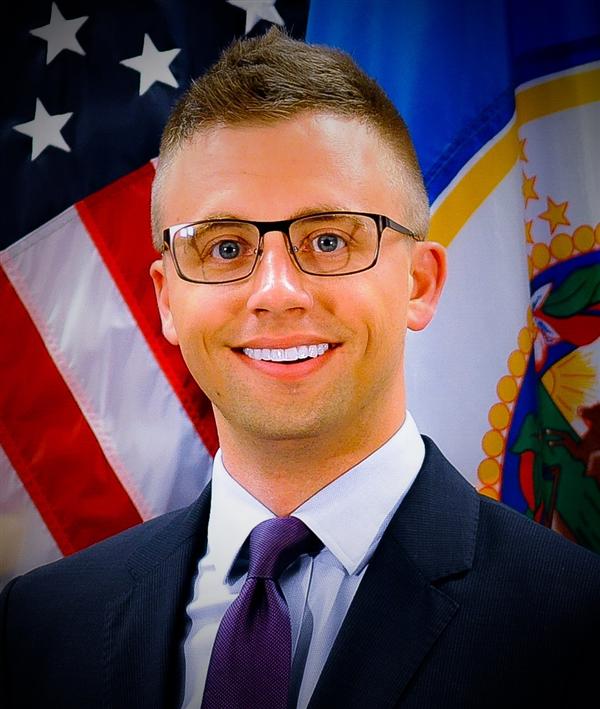 Champlin Park High School (CPHS) graduate Matt Swenson was on his way to becoming a Lutheran pastor when one of the worst disasters in United States history set him on a very different journey.
In 2005, just a few months into his senior year at Gustavus Adolphus College in St. Peter, Hurricane Katrina made landfall.
"I wanted to do something," Swenson said. "I spent the next three months organizing people to go to Mississippi [to help with the cleanup efforts]."
When Swenson and his crew arrived in Mississippi they spent a month clearing out homes destroyed by the hurricane and getting them ready to be refurbished.
"I remember being very angry. I couldn't believe how people were living [months after the disaster]," he recalled. "I was surprised that in a country like the United States, our government could do such a poor job in its efforts to help."
That's when Swenson decided the seminary could wait. After graduating with a degree in political science and communications studies he started his job hunt, applying for more than 80 jobs within the government and at nonprofits.
One particular organization got a number of applications from Swenson — the Minnesota House of Representatives. After several months without a bite, Swenson found that a fellow Gustavus grad, Rep. Margaret Anderson Kelliher (DFL), had just taken over as House Minority Leader.
"I emailed [Rep. Kelliher] and told her it was good to have a 'Gustie' in charge, and said 'Oh, by the way I've been applying for these jobs,'" he said.
Swenson got a call for an interview the next day and was soon hired as a legislative assistant. Now, Swenson is the Press Secretary and Senior Communications Advisor for Gov. Mark Dayton.
"There's never a dull moment," he said cheerfully.
Swenson said his time in the Anoka-Hennepin School District was critical to getting him to where he is today.
"I feel like I had access to some of the best possible educational opportunities," Swenson said. "The teachers I had were people who challenged you to be better, challenged you to ask questions and be involved, and let you know that you could make a difference."
Swenson remembered his time as a third grader at Oxbow Elementary School in Champlin and the major impact his teacher, Bob Baumann, had on him that year — and throughout the rest of his elementary career.
"Some students were bullying me that year," Swenson remembered. "That man sat with me, and listened to me, and made me feel like I was someone really special. And he helped me rebuild some of those relationships [with the kids who were bullying me], and ultimately befriend them."
Baumann fondly remembers Swenson, who was eager to learn and participate.
"He never misbehaved, so there's no story there!" Baumann quipped. "I wish I could think of something weird or quirky that he did, but he was just such a good student."
"He was always enthusiastic, caring and polite," he added.
Swenson has certainly remained eager. He's worked his way from legislative assistant to a top advisor in less than nine years, and he credits his drive to some of his experiences in Anoka-Hennepin schools.
"[The district] can help you become the best version of yourself," Swenson said. "If you choose to take advantage of the opportunities."