Return to Headlines
Choose your path; financial education seminars continue for staff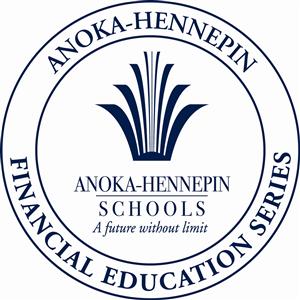 (01/09/20) With the calendar flipping to 2020, some district employees may have a New Year's resolution to explore some pressing financial planning questions.

From employees at the start of their career journeys, to those in the middle, or those nearing retirement — Anoka-Hennepin, in conjunction with Capital Street Financial Services, Inc., is offering financial education seminars to district staff for the fourth year.

This year, the seminars are being reimagined, with different stages, or paths featuring seminars built for where a person may be in their career journey. Maybe you're a recent college graduate who is just starting your career. In that case, you might be interested in the first stage, Getting Started, which includes topics such as financial basics and life insurance basics. There are three stages in all (see the brochure), which also includes Grow and Acquire for those employees in their middle years, and Retirement for those who are nearing retirement age. Each stage has a slightly different focus.

The goal of the seminars is to provide innovative ideas to help Anoka-Hennepin employees maximize the use of their employer-provided benefits. The district also wants to increase awareness of the issues that have the greatest potential impact on the financial security of employees.
The next Getting Started seminar will be held from 5 to 7 p.m., Tuesday, Jan. 14, at the Educational Service Center (ESC), located at 2727 N Ferry St., in Anoka, and registration is now open. Attendees are asked to RSVP to attend all seminars.
The next Grow and Acquire session is set for Feb. 4, and the next Retirement seminar is set for Feb. 11. Same time, same place as the Jan. 14 Getting Started seminar. Registration is open for both of those as well. Attendees are asked to RSVP to attend all seminars.

Each seminar will be held three times during the school year, so if you can't make it to one, you'll have other opportunities. Learn more about the different paths and the topics that will be covered by visiting the Capital Street Financial Services website.
Sessions are about two hours long and are open to all Anoka-Hennepin employees at no charge. In addition, each employee may bring a guest, if desired.

For more information, contact insurance benefits supervisor Jackie Nelson at Jackie.Nelson@ahschools.us.