Return to Headlines
Let's Talk About It: Should I be worried?
(02/14/2020) You notice something is off about your child, they have been isolating themself or retreating to their room more than usual. You notice their group of friends has been changing and you are seeing new names and faces that you don't recognize. Maybe their grades have slipped or their attitude has been more negative than usual. Your child may not share things with you the way they used to and you begin to worry something is wrong. Now what?

There is no playbook or definite reason for these changes. Do you just chalk it up to "typical" teen behavior? It is at this moment that a thought may come to you, but you just can't believe it to be true — could my child be using substances?

The moment you suspect that your child may be using a mood-altering substance is the moment you need to remain CALM.
C - Control your thoughts and actions.
A - Assess and decide if you are too upset to continue.
L - Leave the situation if you are feeling too angry or upset.
M - Make a plan to deal with the situation.

As parents, we are emotionally invested in our children. Due to our own life experiences, we tend to react to such news out of fear, pain, anger and frustration. While that is not often our intention, this is a typical response. Before you know it, negative emotions are being felt by all and effective communication becomes non-existent, creating a challenging environment where no one gets anywhere and all parties feel hurt.

If this sounds familiar, you are not alone. There are many great resources available, including a booklet from the National Institute on Drug Abuse. As parents, we often need permission to do what is right, because it sometimes feels so wrong or our children may respond in a way that makes us question our parenting skills.

If you are made aware of the fact that your child is using a mood-altering substance, I encourage you to find time to sit down and have a conversation with your child. Know that the kind of information you get from your child will depend on how you ask the question and the approach you use. Your child will feel more comfortable sharing with you if they feel they will be listened to and not blamed or accused. Remember, it's not about who is right or wrong, it's about being supportive, listening, and finding help if needed.

There are many resources available to you within the community. Schools, medical professionals, mental health professionals, as well as substance abuse treatment providers are just a few who can help you navigate this difficult situation. I have created a parent resource that is specific to substance use issues that you may find beneficial.

You may still worry, however, my hope is that you will be more aware, which in turn will benefit the entire family unit. Please feel free to reach out with questions, comments or concerns. Read past blog posts.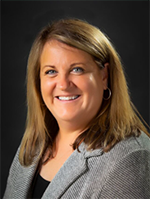 Colleen O'Neil, LADC, CPP
Anoka-Hennepin School District Chemical Health Prevention Specialist
Phone: 763-506-1145
Email: colleen.oneil@ahschools.us